SPRINGFIELD – Illinois schools are urging the Pritzker Administration to let them make their own decisions regarding how to best protect their students this fall.
In other news, the state's sheriffs are still struggling to transfer convicted felons into the state's prison system to serve their sentences.
Meanwhile, officials are warning people to watch out for scammers who may be attempting to steal their IDs, and the state is working to help motorists find alternative fuel locations.
Illinois Schools Call on State Board to Restore Local Control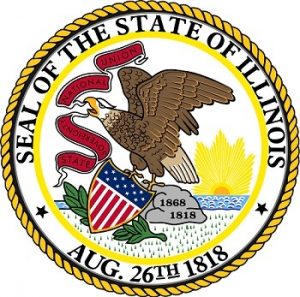 Superintendents from across the state are asking Gov. JB Pritzker and the Illinois State Board of Education (ISBE) to allow districts to make their own decisions about COVID-19 protocols for the fall.
Nearly 250 superintendents sent a letter to ISBE and the Governor's office this week, to "request local control in the implementation of COVID-19 safety measures and protocols utilized within each school district."
This letter follows a similar effort from the members of the Large Unit District Association (LUDA), which includes more than 50 Illinois schools with enrollments of more than 3,500 students. In their letter, LUDA members requested updated guidance from the state, and that "social distancing, quarantining, and masking guidelines in schools be consistent with health guidelines of Phase 5 as applied to other venues in Illinois."
On July 9, the Centers for Disease Control (CDC) released its updated guidance for K-12 schools for the fall. Later that same day, the Illinois Department of Public Health (IDPH) released its own guidance largely mirroring the federal recommendations.
According to the new rules, vaccinated teachers and students are not required to wear masks in schools. As of right now, no COVID-19 vaccination is approved for children younger than 12 years old, meaning those students will be required to wear masks.
State Sen. Jil Tracy (R-Quincy) says she supports ISBE allowing schools to allow local school boards to make masks voluntary with the advice of the local public health departments. She sent a letter June 24 to Dr. Carmen Ayala, ISBE Superintendent, on behalf of concerned parents and local school administrators, asking ISBE to explain the reasoning behind its decisions about in-person student mask guidelines for the upcoming school year.
Tracy says state government should be supporting and assisting school districts to make the best decisions possible for the safety of their students and staff, and to offer districts the flexibility they need to deal with changing situations in their communities.
IDOC Still Delaying Many Prisoner Transfers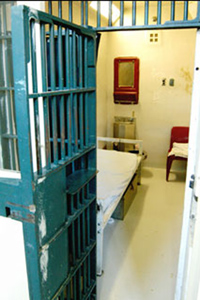 Sheriffs are still struggling to transfer convicted felons out of county jails and into the Illinois Department of Corrections (IDOC) prisons where the criminals are supposed to be serving their sentences.
During the COVID-19 pandemic, Gov. Pritzker's Administration halted these types of transfers to help stop the spread of the disease in the prison system. In July 2020, however, the Governor issued a new executive order authorizing IDOC to resume the transfers.
According to numerous county sheriffs, however, IDOC is still delaying and dragging their feet on processing many transfers. Unfortunately, most county jails aren't equipped or staffed to hold large numbers of state inmates indefinitely.
The Illinois General Assembly appropriated $50 million to help counties cover the costs, but there is uncertainty over whether that is enough to cover the actual costs, and how the funding will be distributed.
Watch Out for Scam Targeting Drivers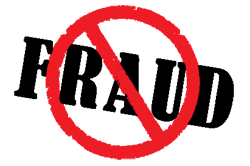 Illinois drivers are apparently being targeted by scammers phishing for their information via text and e-mail.
According to an article in the Daily Herald, some Illinoisans have received what appears to be an e-mail or text from the Illinois Secretary of State's (SOS) office saying that the individual's license has been suspended. Officials from the SOS, however, say that they only send important communications like that by mail.
Officials from the Illinois Department of Transportation say that they have been contacted by hundreds of people who have received similar e-mails and texts, leading them to believe that thousands of residents have actually been targeted.
In both cases, officials urge people not to click the links contained in the e-mails and texts, but to report them to the appropriate authorities.
Read the full article at https://www.dailyherald.com/news/20210705/its-a-scam-thousands-of-drivers-targeted-by-text-email
The FBI also offers tips to avoid becoming a victim of phishing and spoofing types of scams at https://www.fbi.gov/scams-and-safety/common-scams-and-crimes/spoofing-and-phishing
IDOT Adds Signs for Alternative Fuel Travelers

For many families, summer means vacations and road trips. As tourists travel across the Interstates of Illinois, they may see new signs marking options for alternative fueling.
According to the Illinois Department of Transportation (IDOT), the agency has placed 30 signs along federally designated "Alternative Fuels Corridors," which include Illinois Interstates 39, 55, 70, 74, 80, 90, and 94. Twenty more signs are scheduled to go up yet during the summer.
The first signs going up denote electric charging stations, but IDOT plans to eventually place signs marking locations for compressed natural gas (CNG), liquefied natural gas (LNG), hydrogen, and propane (LP) fueling stations.
More information is available at https://www.fhwa.dot.gov/environment/alternative_fuel_corridors/