SPRINGFIELD – Gov. JB Pritzker once again broke a major campaign promise, signing into law revised legislative maps that many groups say do not adequately reflect the population and demographic changes revealed by the 2020 federal census.
In other news, more than 400,000 Illinoisans are still out of work, lagging behind a more robust nationwide economic rebound.
The Senate Republican Caucus kicked off its statewide Regional Listening Tour during the week with hundreds of people attending events in Peoria, Morton, and Quincy. Other Regional Listening Tour events are scheduled for October and November in communities across the state.
And Illinoisans showed that our State Fair is still a great State Fair.
Despite pledge, Pritzker approves 'partisan' maps again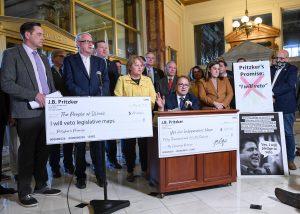 Democrat leaders continue to choose political power over the will of the people by once again not allowing sufficient public input into revised legislative maps forced through the General Assembly on Aug. 31 and signed into law on Sept. 24 by the Governor.
It was the second time in five months Pritzker approved maps drawn up by his fellow Democrats, despite an earlier campaign pledge. In 2018, then-candidate Pritzker repeatedly declared his support for an independent panel to draw legislative maps, going so far as to unequivocally promise that he would veto any legislative map drawn by lawmakers. He broke that promise the first time back in June, when he signed Democrats' gerrymandered map.
State Sen. Jil Tracy (R-Quincy) said Illinoisans trusted Gov. Pritzker to do the right thing and follow through on his promise. Numerous minority and community organizations called on the Governor to veto the map to protect their voting rights, which are outlined in the Constitution and Voting Rights Act.
The legislative maps are currently being challenged in an ongoing court case, McConchie v. Illinois, which argues that the maps violate the Constitution.
Illinois economy recovering more slowly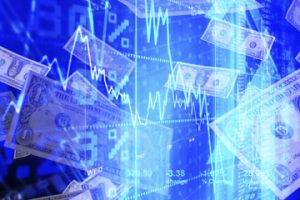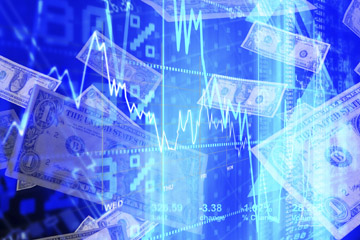 Job seekers in Illinois are not keeping pace with those seeking work in other Midwestern states.
At 7 percent, the state's unemployment rate in August is the eighth highest in the country, lagging behind the national unemployment rate of 5.2 percent.
Illinois payrolls are still missing 43 percent of jobs lost at the beginning of the pandemic.
The U of I Flash Index report for August showed Illinois tax receipts rose compared to the same month last year, while individual income tax revenues slightly declined.
Senate Republican Caucus launches Listening Tour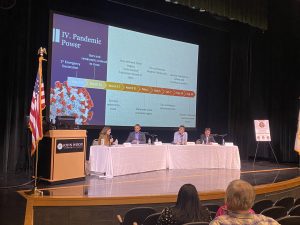 The Senate Republican Caucus has launched its statewide Regional Listening Tour with events this week in Peoria, Morton, and Quincy. Other Regional Listening Tour events are scheduled for October and November in communities across the state.
Illinoisans will have an opportunity to attend a regional event in or near their home town, and will also be offered an opportunity to participate in a regional Teleforum featuring Senators from their area.
Senator Tracy hosted a town hall meeting at John Wood Community College in Quincy on Sept. 30, was a guest at a town hall meeting Sept. 27 in Peoria, and will also be a guest at a town hall meeting Oct. 18 in Jacksonville. She will also co-host a Teleforum on Oct. 20. For more information, visit https://senatorjiltracy.com/ (check Upcoming Events at bottom of page). Click https://www.ilsenategop.org/teleforumregion2 to RSVP for Tracy's Oct. 20 Teleforum.
2021 State Fair attendance rebounds nicely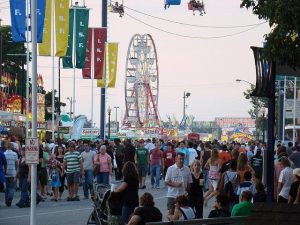 After being closed during 2020 because of the COVID-19 pandemic, Illinois State Fair attendance rebounded nicely in 2021. With more than 472,000 visitors, the 2021 Illinois State Fair was the second-highest-attended Fair since the department began tracking formal attendance numbers in 2014.
Attendance at this year's State Fair was surpassed only by 2019's historic records. The first weekend of the 2021 Fair also saw attendance numbers increase by over 15,000 people compared to 2019.
Grandstand sales of more than 44,500 tickets generated more than $1.5 million in revenue. Although numbers are not yet final, the 2021 Illinois State Fair is estimating an overall revenue of slightly more than $5 million, ranking ninth for total revenue when compared to annual revenues generated by the State Fair each of the last 20 years.
The 2022 Illinois State Fair is currently scheduled for August 11-21.