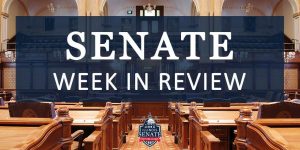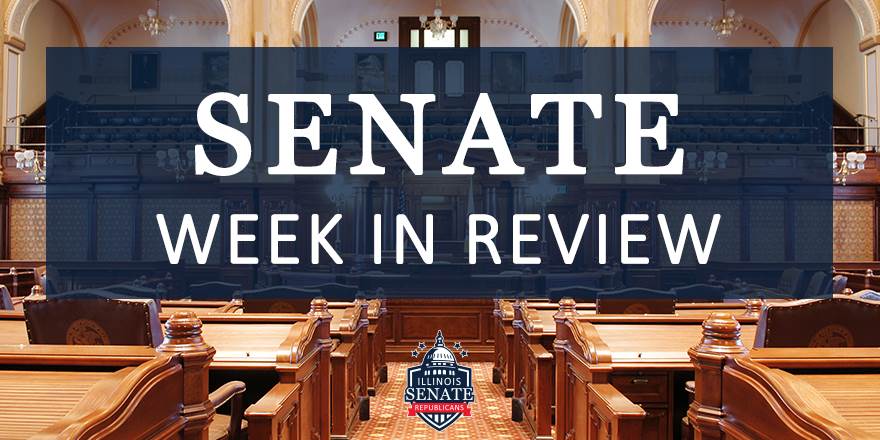 SPRINGFIELD – The 4th District Appellate Court has dismissed Gov. JB Pritzker's appeal on COVID-related mandates in Illinois schools, citing it as "moot" since earlier in the week the bipartisan Joint Committee on Administrative Rules suspended his rule. The Governor indicated he plans on taking the issue to the Illinois Supreme Court.
In other news, the Majority Party in both the Senate and House of Representatives hand-chose their ethics watchdog, bypassing the independent process set forth to vet, interview, and recommend a Legislative Inspector General (LIG).
New legislation would allow Illinois Department of Children and Family Services (DCFS) workers to carry mace or pepper spray on the job, which comes amid another tragic death within the agency.
Despite the winter storm this week, love was in the air as Valentines were distributed by Republican Senators to residents in long-term care facilities and nursing homes across the state as a part of the second annual "Valentines for Seniors" Card Drive.
JCAR suspends rules for mask mandate in schools, Appellate Court dismisses case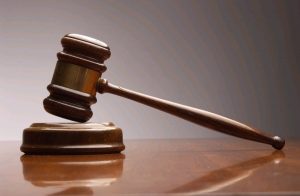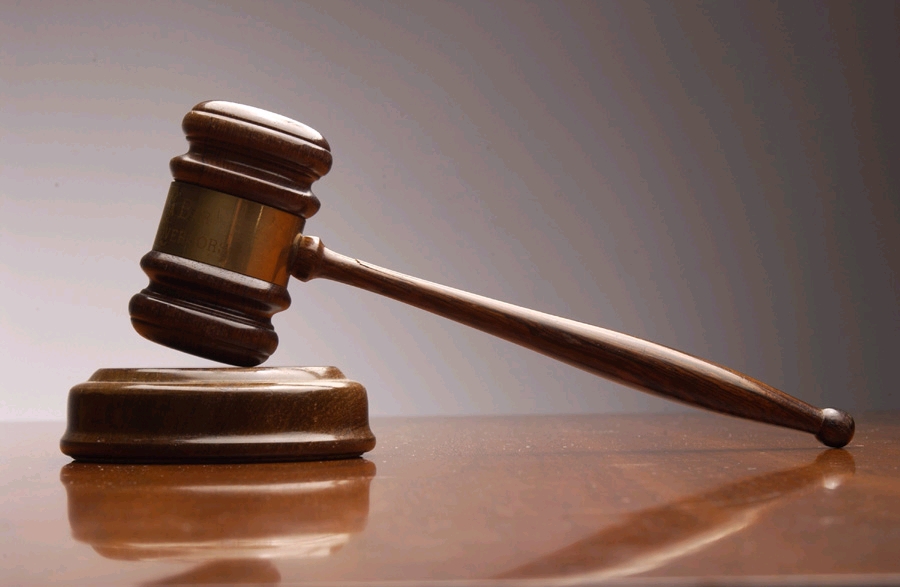 During Gov. Pritzker's attempt this week to go above a court ruling that left COVID-related decisions up to Illinois schools, a bipartisan group of legislators struck down his effort to reinstate his statewide mandates through a new Illinois Department of Public Health rule.
On Feb. 15, the Joint Committee on Administrative Rules (JCAR) met to take up the newly filed rule, which they voted 9-0-2 to suspend. The JCAR vote led to the decision by the 4th District Appellate Court to dismiss the Governor's appeal given the fact that there is no rule currently in effect.
The Governor has since indicated his intent to take the case to the Illinois Supreme Court, which is a clear indication of his desire to maintain his power over schools, said State Sen. Jil Tracy (R-Quincy).
The legal battle over masks in schools comes as the Governor has already announced he plans to lift the indoor mask mandate starting Feb. 28, except for in schools and a select few other spaces.
Democrats handpick their ethics watchdog bypassing independent search process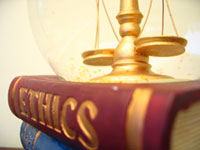 Illinois Democrats rammed through their pick for the next LIG this week despite calls by Republicans to go through the citizen Search Committee process laid out in state statute.
Retired federal judge Michael P. McCuskey was appointed to the post but bypassed the thorough vetting process that the independent Search Committee provides. McCuskey himself indicated that he should be going through the same process that the law sets forth and that all other candidates who applied for the position went through.
Tracy said that McCuskey has an impressive career as a jurist but noted that going around the law to appoint him gives the people of Illinois even more reason to not trust their state government.
The LIG position was left vacant after former LIG Carol Pope announced her retirement, citing frustration with the General Assembly's inability to pass meaningful ethics reforms. Her retirement triggered the search process for her replacement, which under statute requires a citizen Search Committee appointed by the four legislative leaders to put forward a candidate recommendation to the Legislative Ethics Commission (LEC) for review. The Search Committee chose to present two qualified candidates for consideration; however, Democrat members of the LEC were not satisfied with the recommendation and sought out their own candidates.
Bipartisan legislation filed to allow DCFS workers to carry mace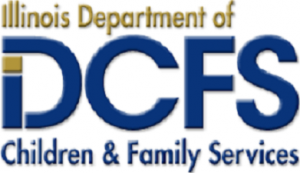 Following another murder of a DCFS employee, a bipartisan panel of legislators from both the Senate and the House have filed new legislation designed to help these employees protect themselves.
Senate Bill 4165 and House Bill 5688 both would allow DCFS employees to carry mace or pepper spray for defensive purposes while investigating child abuse and neglect. The employees would be required to complete a short training program from the Illinois State Police on the proper use of pepper spray.
The legislation is in response to the murders of two DCFS investigators. Deidre Silas of Springfield was stabbed to death in January at a home in Thayer during an investigation. In February 2018, Pamela Knight of Dixon died in the hospital from injuries sustained during a brutal attack that occurred while she was trying to take a child into protective custody.
Lawmakers unveiled their bills at a press conference at the Illinois State Capitol on Feb. 15. They were joined by other lawmakers from across the state, along with former DCFS employees who spoke in support of the legislation.
Senators distribute 'Valentines for Seniors' Cards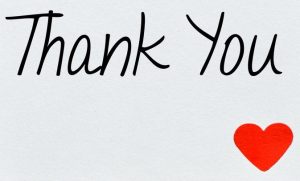 Senators and staff members spent time this week distributing cards following another successful "Valentines for Seniors" Card Drive.
Earlier this year, the Senate Republican Caucus launched its second annual "Valentines for Seniors" Card Drive. Tracy asked constituents from public and private schools, church groups, scouting organizations and other groups to create homemade cards to be delivered to nursing homes and long-term care facilities across the state.
Cards, poems, and other well-wishes were collected and delivered to local senior citizens facilities and nursing homes both on Valentine's Day and leading up to the special day. Tracy says she appreciates everyone who donated their time to make so many beautiful cards.