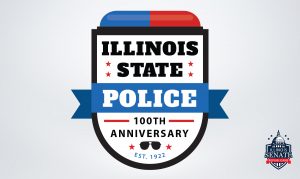 April 1, 2022, to April 1, 2023, has been proclaimed the "Illinois State Police Centennial" to commemorate the 100th Anniversary of ISP.
On April 1, 1922, the first eight original sworn patrol officers and two civilian employees comprised the Illinois State Highway Police under the direction of Superintendent John Stack.
Now, 100 years later, the Illinois State Police has grown to nearly 3,000 sworn and civilian employees under the leadership of Director Brendan F. Kelly.