SPRINGFIELD – The troubled Illinois Department of Children and Family Services got hit with an audit during the week outlining its ongoing failures to ensure adequate care for the children in its charge.
In other news, gas prices have once again skyrocketed prompting State Sen. Jil Tracy (R-Quincy) to call for legislators to return to the Capitol to pass meaningful relief at the pump.
On May 10, firefighters from across the state, as well as many of their friends and families, were in Springfield for ceremonies honoring their fellow firefighters who lost their lives in the line of duty.
And young women interested in science and technology are encouraged to apply for ComEd's STEM program offering teens the opportunity to get hands-on experience building electric-powered racecars.
Audit shows mismanagement, failures of DCFS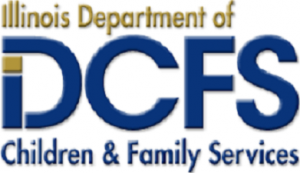 Much of the mismanagement and failures of the Illinois Department of Children and Family Services (DCFS) were laid out this week in the Auditor General's FY22 Performance Audit. The troubled agency has long been under scrutiny for its ability to keep the state's most vulnerable safe and protected. The DCFS Director has already been ruled in contempt of court nine times this year for failing to properly place children in appropriate care,
The report outlines DCFS's negligence in ensuring that children in its care are receiving their well-child visits and check-ups. Of the cases tested, nearly 20 percent of children were missing at least one physical examination.
Additionally, the report found that DCFS lacked major control over the Home Safety Checklists and lacked required documentation for families involved in after-service care.
Tracy says the issues with the Department are a disappointment from the top down, and Gov. JB Pritzker needs to prioritize turning around the agency to do right by the many vulnerable children who are relying on the state government for care.
Special session needed to address soaring gas prices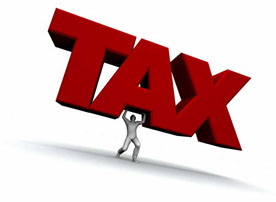 Gas prices are getting worse as motorists across Illinois have felt the sting of record high prices during the week. According to AAA, the average price for a gallon of gas statewide as of May 12 was $4.80. In Chicago, the average price is even higher — at $5.17 per gallon. Those who drive diesel-fueled vehicles are paying $5.29 per gallon.
Despite these unprecedented prices that are doing harm to Illinois families, the state government seems to be content taking advantage of this crisis by gouging consumers of millions of dollars it never expected to receive, said Tracy, who is calling for legislators to return to Springfield immediately to provide meaningful relief at the pump.
Before adjourning the spring session in early April, Senate Republicans called for a proposal that would cap the state's sales tax on gas, saving consumers up to 16 cents per gallon. Unfortunately, Gov. Pritzker and Democrat legislators had something else in mind and passed a law that would simply delay an automatic two-cent increase to the state's Motor Fuel Tax until after the election in January 2023, instead of in July 2022.
While the Governor is touting this as relief, Tracy is warning consumers to keep in mind that this isn't relief at all, and they will be paying the same price in July that they are now. Additionally, they will now be hit with two increases in 2023—one in January and another one in July.
Tracy says the General Assembly should reconvene for special session to repeal the Governor's two-cent election-year gimmick and pass Senate Bill 4195, which caps the sales tax at 18 cents per gallon, which is more in line with what motorists were paying before gas prices skyrocketed earlier this year.
Illinois is one of just seven states that charge a sales tax on top of the motor fuel tax. While both the state and federal gas taxes are a flat tax, which means the tax does not change with price of fuel, Illinois also charges a sales tax (6.25 percent) on top of the motor fuel tax, which means as gas prices go up, so does the amount of money the state receives.
Fallen Firefighters honored at Capitol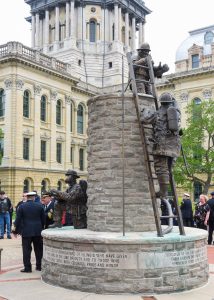 Fallen firefighters from across the state were honored at the 29th Annual Illinois Fallen Firefighter Memorial and Firefighter Medal of Honor Awards Ceremony May 10 in Springfield.
The Fallen Firefighter Memorial service was held at the Firefighter Memorial on the grounds of the Illinois State Capitol to honor Illinois firefighters lost in the line of duty. Following the ceremony at the Capitol, the Medal of Honor Ceremony took place at the Bank of Springfield Center.
The memorial ceremonies bought scores of firefighters from across Illinois to Springfield to honor and remember their fallen brothers and sisters.
STEM program provides hands-on experience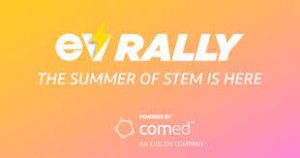 ComEd has launched a new summer STEM (Science, Technology, Engineering, and Math) program called the EV Rally, and is seeking young women ages 13-18 to apply for a chance to build an electric racecar.
The program selects 30 applicants from the Chicagoland area who will be paired with women engineers at ComEd to build and drive an electric go-kart. The program is a chance for girls interested in career pathways in science, technology, engineering, and math to learn, make connections, and apply their skills. Additionally, each participant will receive a $2,000 scholarship for completing the program.
Applications are being accepted now through June 6. Those interested can apply here.