SPRINGFIELD — A huge blow to Illinois came during the week after Caterpillar Inc. announced its plan to move its headquarters out of Illinois.
While more companies make the move to other states, State Sen. Jil Tracy (R-Quincy) continues to promote legislation and policies that attract businesses to Illinois and has recently received an award for her pro-business voting record.
Also during the week, Illinoisans experienced the first heat wave of the summer right when many of them are already expecting to see large rate increases on their utility bills.
Caterpillar headquarters leaving Illinois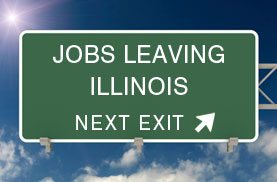 Born and bred in the Land of Lincoln, the long-time Illinois company Caterpillar, Inc. announced during the week its plan to move its headquarters from Deerfield, Illinois, to Irving, Texas. For Illinois, the announcement is devastating news, with an expected loss of about 230 direct jobs by the end of the year on top of indirect jobs and potential new job growth that could result from any expansion within the company.
The giant manufacturing company's move comes just weeks after another Fortune 500 company, Boeing, announced its plans to leave the state.
The Wall Street Journal reported that Illinois is among the states that has lost the most manufacturing workers in the last five years. Additionally, Illinois' unemployment rate continues to lag behind other states at 4.6 percent. The national average is at 3.6 percent.
Sen. Tracy receives pro-business award

Sen. Tracy has been named a Champion of Free Enterprise by the Illinois Chamber of Commerce for her contributions to the defense of free enterprise, and the furtherance of economic opportunities for all Illinoisans.
"A 'Champion of Free Enterprise' honor by the Illinois Chamber demonstrates a commitment to helping businesses, employers, and jobs for our citizens," said Sen. Tracy. "This recognition means a lot, especially after the many challenges our state has faced the past two years of the COVID-19 pandemic."
The Illinois Chamber rated all members of the 102nd General Assembly based on each legislator's votes on the key business-related legislation of the past two years. These bills of importance were determined by staff and the Illinois Chamber's Government Affairs Committee.
"The Illinois Chamber is delighted to have Jil Tracy in the State Senate. Senator Tracy is a business leader in the private sector and yet devotes countless hours advocating for Illinois' fiscal sanity for future generations of Illinoisans," said Illinois Chamber President and CEO Todd Maisch. "Her real-world knowledge and commonsense approach are a breath of fresh air."
The Champion of Free Enterprise award corresponds with the release of the Illinois Chamber 102nd General Assembly Legislative Ratings. With more than 10,000 bills and resolutions introduced in 102nd General Assembly, the votes in the Senate and House of Representatives were selected based on their potential impact on the Illinois economy and members of the business community.
Summer heat is here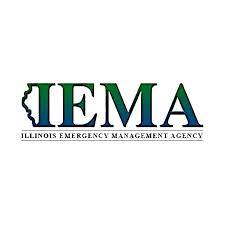 Illinois was under a heat advisory much of the week and will continue to see those high temperatures continue into next week.
The Illinois Emergency Management Agency is offering tips to help everyone stay safe when temperatures rise, including:
Keep hydrated and avoid alcohol and caffeinated beverages.
Wear lightweight, loose-fitting clothing and stay out of the sun when possible.
Avoid strenuous activities.
Check on your neighbors, particularly older residents, and make sure they are OK.
Additionally, there are currently six cooling centers open across Illinois that provide residents with a place to cool off. Check with your local municipalities for local ones in your area.
This heat wave comes as Ameren Illinois electric customers are already set to see increases in their utility bills. Not only will consumers likely see increases due to the heat and increased electric usage, but will also begin noticing increased rates, which took effect June 1.