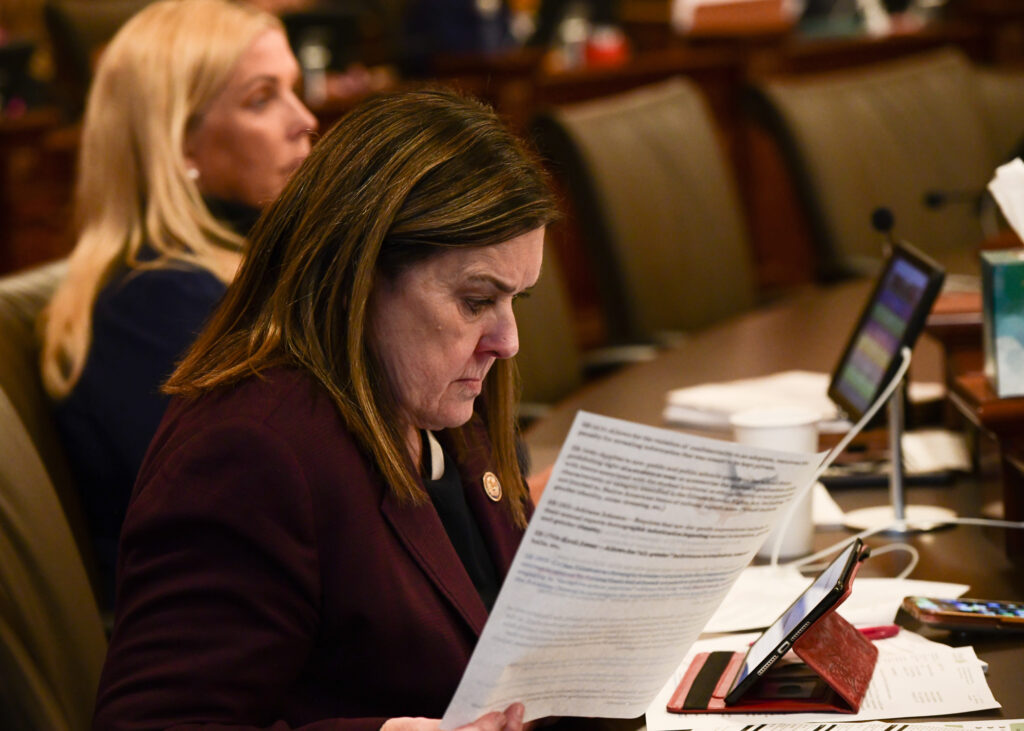 SPRINGFIELD – One of the most heartbreaking occurrences from the COVID-19 pandemic was the unjust isolation many long-term care residents faced in response to the strict government mandates imposed throughout Illinois, according to State Sen. Jil Tracy (R-Quincy).
On March 8, Sen. Tracy took a positive step forward to ensure that isolation can no longer happen as legislation she is sponsoring – Senate Bill 2322 – was passed unanimously by the Senate's Executive Committee.
Senate Bill 2322 directs the Illinois Department of Public Health (IDPH) to establish a statewide policy for visitation of residents in the event of a public health emergency. This policy would require facilities to inform residents of their right to designate both a "primary essential support person" and a "secondary essential support person" of their choice. These support people provide essential care for residents far beyond a general visit. Senate Bill 2322 allows residents to continue receiving essential care from their support persons despite visitation restrictions, and even under a statewide emergency.
"There's a lot that could have been done differently during the COVID-19 pandemic, and one of those things is that no one should ever be alone, especially our most vulnerable," said Sen. Tracy. "There is no reason that we can't still keep residents and staff safe, while also ensuring they maintain good mental health by allowing them to see their loved ones. It is my hope that Senate Bill 2322 will continue to move through the legislative process and ultimately be signed into law so that no one will ever have to be isolated again."
Senate Bill 2322 is expected to receive an amendment and will be heard again in Committee before heading to the full Senate for further consideration. The amendment is expected to clarify that the provisions of the new law would not affect hospitals or certain care facilities where IDPH has no regulatory oversight.