SPRINGFIELD – This weekend, as expected, the state sales tax will again hit Illinoisans as the temporary, one-year consumer protection expires.
Also, this week, the rail service between Chicago and St. Louis officially finished its upgrades to the commute, cutting somewhere from 15 to 30 minutes from the trip between the two cities.
The Illinois State Police Merit Board is considering applications for its 2024 class of recruits, and more information can be found on its website.
Grocery tax returns July 1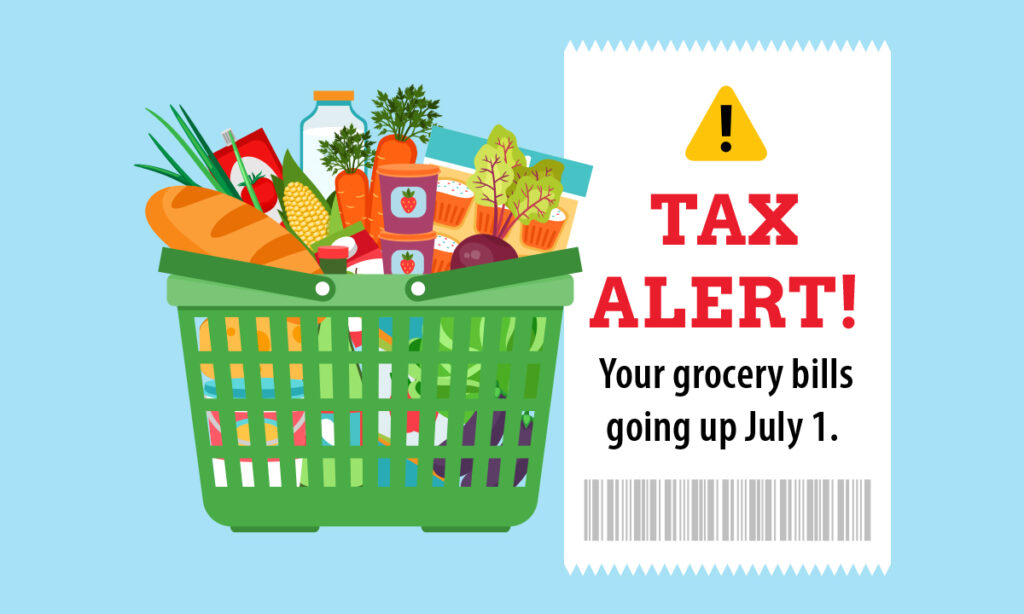 Beginning July 1, Illinoisans will again be paying more when they check out at the supermarket as the state's grocery tax returns on July 1. Last summer, the short-term suspension of the one percent sales tax took effect as part of a series of temporary relief measures ahead of a major election. While Senate Republicans advocated for permanent relief for the residents of Illinois, the Majority Party only provided election-year gimmicks, said State Sen. Jil Tracy (R-Quincy).
July's tax increase comes despite Senate Republican attempts this year to provide long-term relief with Senate Bill 1150, which would have made Illinois the 38th state to permanently do away with the state grocery tax. It would have also exempted prescription drugs and other medical devices from state sales tax.
And it's not just the grocery tax that goes up July 1. Illinoisans will also see another increase in the state's gas tax, which follows the increase back in January after Gov. JB Pritzker pushed off the July 1, 2022, tax for just six months until after his election.
While Sen. Tracy notes that it's important to invest in our state's infrastructure, ensuring Illinois remains a transportation hub for the nation and delivering a huge boost to the state's economy, politicians shouldn't be raking in windfall revenues through an additional percentage-based sales tax on gas, especially when prices are out-of-control.
Sen. Tracy supports a proposal to cap the sales tax on gas at 18 cents, which would ensure that if the price of gas rose above $2.87 a gallon, consumers would no longer be paying sales tax on the amount above that price.
Today, the average price of a gallon of gas in Illinois is about $4, which means consumers would be saving money right now under that proposal, unlike the temporary, six-month gimmick relief they received right before the last election.
Upgraded high speed rail makes for faster commute

This week, the rail service between Chicago and St. Louis upgraded to a higher-speed service. Now, trains on the Lincoln Service Route will travel up to 110 miles an hour. An increase of 20 miles per hour, this change is expected to shave from 15 to 30 minutes off the commute, making the overall trip between the two cities less than five hours.
Overall, the upgrade project took eight years of development and five years of testing and cost nearly $2 billion. Some of this money was used to help upgrade the Springfield Amtrak station and build new stations in Dwight, Pontiac, Carlinville, and Alton. Railroad crossings were also fitted with more advanced measures to prevent collisions with vehicles on the tracks.
ISP recruitment for 2024 is open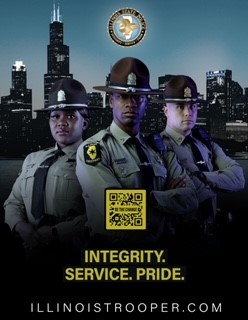 The Illinois State Police Merit Board is currently processing applications for both of its 2024 classes. These two classes consist of a Traditional Cadet Class and a Fast Track Class. The Traditional Cadet Class is open to all who apply and make it through the interview section; however, the Fast Track Class was created for already certified police officers who want to train to become Illinois State Troopers. Both classes are set to begin in April 2024.
The requirements and application process for the program can all be found on the Illinois State Police Merit Board's website. There are several requirements set prior to the Training Camp, some of which include a Physical Fitness Inventory Test, Background Check, and Certification process. If interested, there is an application fee, but there is also a fee waiver if necessary.