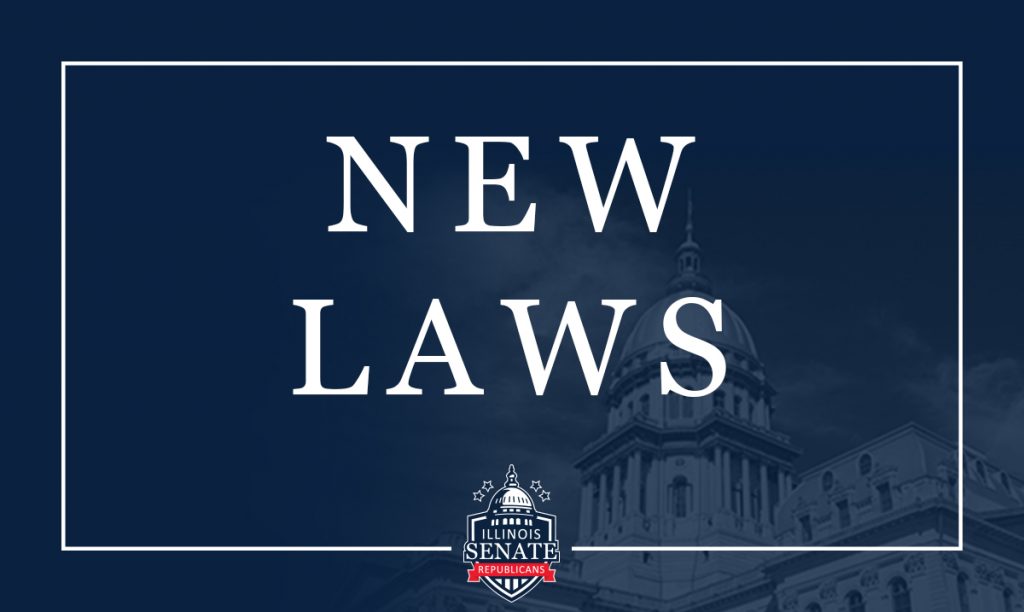 SPRINGFIELD – State Sen. Jil Tracy (R-Quincy) is the sponsor of new laws that identify and provide clear guidance for emergency response to mental health crises, ensure better conditions for long-term care residents during public-health emergencies, and help local officials more quickly resolve problems with "nuisance animals."
"Most legislation passed by lawmakers help Illinoisans with day-to-day issues and events, and they typically receive strong bipartisan support in the General Assembly," Tracy said. "I am proud to have sponsored several such bills."
Providing proper response to mental health crises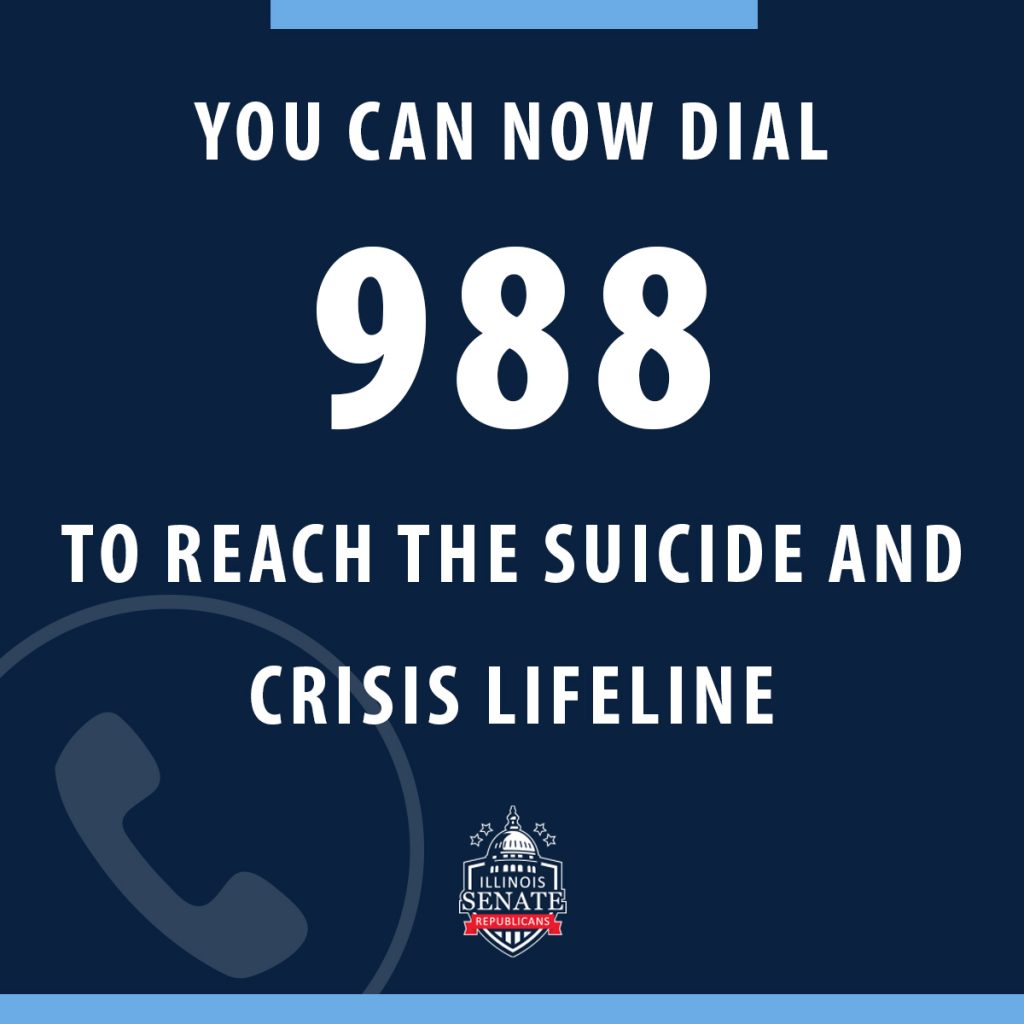 House Bill 1364 creates the 988 Suicide and Crisis Lifeline Workgroup. It directs the Department of Human Services' Division of Mental Health to convene a working group to examine the first year of implementation and use of the 9-8-8 Suicide and Crisis Lifeline in Illinois. The Workgroup is to develop and submit an action plan with specified recommendations to the General Assembly by Dec. 31, 2023.
"988 is the national suicide prevention hot-line number. It is a number that is not difficult to remember and enables an individual to access emergency assistance when having a mental health crisis," Tracy said. "Help is available 24 hours a day, 7 days a week."
House Bill 1364 also amends the Community Emergency Services and Support Act (CESSA), which was signed into law in 2021.
"CESSA is an Illinois law that requires 911 to coordinate with mobile mental health response services being developed by the Illinois Department of Mental Health," Tracy said. "CESSA requires emergency response operators to refer calls for behavioral and mental health to mental health professionals, instead of police. House Bill 1364 clears up some terms and provides changes to make this process more effective."
Signed into law by Gov. JB Pritzker on June 27 with an immediate effective date, House Bill 1364 was approved by the Senate with a 56-0 vote on May 17, and the House of Representatives with a 112-1 vote on May 19.
Addressing isolation of long-term care residents

Sen. Tracy has also sponsored a new law to address the heartbreaking isolation that long-term care residents faced during the COVID-19 pandemic.
Senate Bill 2322 directs the Illinois Department of Public Health (IDPH) to establish a statewide policy for visiting residents in long-term care facilities in the event of a public health emergency. Facilities would be required to inform residents of their rights to designate both a "primary essential support person" and a "secondary essential support person" of their choice. These support people would provide essential care for residents far beyond a general visit.
"Months and months of government-ordered shutdowns left so many people alone, especially our most vulnerable residents," Tracy said. "My legislation will help support their mental and emotional health by allowing them to see designated support people, while keeping them and the facilities' staff safe."
Senate Bill 2322 allows residents to continue receiving essential care from their support persons despite visitation restrictions, and even under a statewide emergency. The legislation does not affect hospitals or certain care facilities where IDPH has no regulatory oversight.
"So much could have been done differently during the COVID-19 pandemic. No one should have had to be completely isolated and alone," Tracy added.
Signed into law by the Governor on June 30, Senate Bill 2322 was approved by a 57-0 vote of the Senate on March 30, and a 112-0 vote of the House of Representatives on May 11.
Helping local governments control 'nuisance' animals
Another new law helps local officials more quickly resolve emergency situations caused by some "nuisance" animals in and around communities.
Senate Bill 1745 amends the Wildlife Code to exempt drainage districts and road districts from the requirement to obtain a state permit to control nuisance muskrats or beavers. All applicable provisions for licenses must be met, and proper trap types and sizes must be used.
"Although typically found in the wild, muskrats and beavers can for many reasons become destructive in community settings," Tracy said. "This new law will help local officials more quickly address situations involving nuisance muskrats and beavers, which may be damaging property such as buildings, crops, gardens, public parks, or hurting pets and livestock."
The 50th District Senator said Senate Bill 1745 allows local officials to forgo the permit process, abate the situation resulting from the nuisance muskrats and beavers, and then submit a report of action taken to the Illinois Department of Natural Resources.
Signed into law by the Governor on June 30, Senate Bill 1745 was approved by a 55-0 vote of the Senate on March 30, and a 110-0 vote of the House of Representatives on May 9.