SPRINGFIELD –Illinois state lawmakers are set to return to Springfield Oct. 24 for the start of the General Assembly's annual Fall Veto Session—a time designated to take up legislation vetoed by the Governor.
Meanwhile, as Senate Republicans continue to call attention to the rising cost of living and inflation, new data shows that for the first time since 2009, Illinois experienced a decline in personal income.
In other news, archery deer hunting season has officially begun, and firearm season is just around the corner.
And October is a time to acknowledge and support the victims of domestic violence.
Veto Session set to begin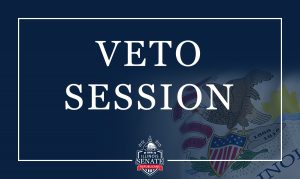 State Sen. Jil Tracy (R-Quincy) says Veto Session, which occurs every year to provide legislators an opportunity to take up legislation vetoed by the Governor, is scheduled for Oct. 24-26 and Nov. 7-9.
Unlike last year, when the Governor vetoed only one bill, the Governor has issued a total veto of three bills and amendatory vetoes of three more bills. Most notably, the Governor issued a controversial total veto of Senate Bill 76, which would loosen the state's decades-old ban on the construction of nuclear capabilities and allow for new advanced nuclear reactors to be built. Senate Bill 76 received large bipartisan support in the Legislature.
The General Assembly's Veto Session has also been utilized to address other legislative items that weren't completed or didn't come up during the spring legislative session. The Illinois Senate Republican Caucus has called for this time to be used to repeal the sunset on the Invest in Kids program, which provides scholarship opportunities for low-income families to be able to attend a school of their choice. The program is set to expire at the end of the year if no legislative action is taken.
Additionally, some City of Chicago officials have asked that state lawmakers look at potentially shifting existing budget allocations toward additional migrant-related appropriations for Chicago. Tracy says she wouldn't be surprised if the Majority Party introduces a supplemental budget in light of those calls.
Personal income in Illinois declines for first time since 2009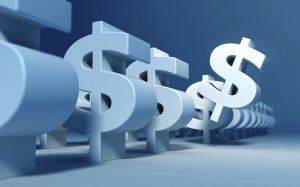 According to revised data from the Bureau of Economic Analysis, Illinois was one of seven states to see personal income declines during the last year. This marks the first time since 2009 that Illinois saw its personal income fall.
The revised data also showed that the U.S. growth rate was 1.9 percent, rather than the initially reported 2.1 percent.
Tracy says Illinois families continue to struggle with inflation and the increased cost of living, and that this data should underscore the dire need for the General Assembly to take action.
Deer hunting seasons scheduled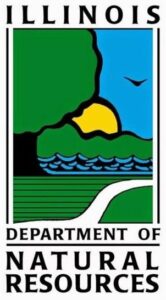 Deer archery hunting season began Oct. 1 and will run through January. For Illinois residents, the application for a single deer archery either-sex permit is already closed. A combination deer archery permit or a single deer archery antlerless-only permit are still available for purchase over the counter at a licensed vendor until Jan. 14, 2024.
The first firearm deer season is scheduled for Nov. 17-19; the second firearm deer season is set from Nov. 30 to Dec. 3; and the muzzleloader-only deer season is set for Dec. 8-10.
All 2023 deer lottery application periods are now closed. However, remaining county-specific permits after the Lottery 3 drawings will be available for sale over the counter only at license vendors on a first-come, first-served basis beginning Oct. 17.
For more information on safe hunting in Illinois, visit https://dnr.illinois.gov/hunting.html.
October is Domestic Violence Awareness Month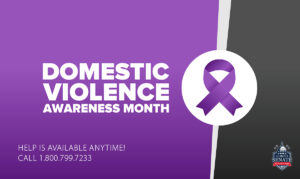 The month of October is designated as Domestic Violence Awareness Month and has been each year since 1989.
According to the National Domestic Violence Hotline, one in three women and one in four men have experienced some form of physical or emotional violence by an intimate partner within their lifetime.
Domestic Violence Awareness Month evolved from the National Coalition Against Domestic Violence's "Day of Unity," which was first observed in October 1981. The goal of that event was to connect advocates across the nation who were working to end violence against women and their children.
Now, Domestic Violence Awareness Month has expanded to build acknowledgement and support for all domestic violence survivors and to amplify the voice of its victims. More information is available at the National Domestic Violence Hotline's website.