SPRINGFIELD – On the heels of scathing reports about state agency misconduct under the direction of the Pritzker Administration, the Office of the Executive Inspector General has found more wrongdoing that includes fraudulent conduct and a misuse of state resources.
New legislation passed by the General Assembly could soon put much-needed protections in place for Illinois landowners after a recent controversial green energy law pushed by the Governor stripped property owners of their rights.
And Illinoisans are asked to help honor veterans across the state through the Illinois Veterans History Project.
Record investigations into state agencies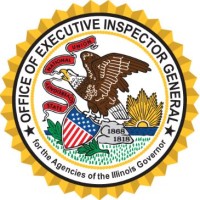 A historic number of complaints were reported in the Executive Inspector General's report for Fiscal Year 2023. The 66-page report reveals that 3,078 complaints were filed, and 450 investigations were opened based on the information received by that office.
Of the 3,078 complaints filed, 450 investigations were opened during Fiscal Year 2023, with the Office of the Executive Inspector General issuing 147 founded reports of wrongdoing. Reports ranged from fraudulent conduct, unprofessional conduct and failing to act with integrity, mismanagement, improper reporting, hiring-related improprieties, misuse of state time and resources, and conflicts of interest and distributing confidential information.
Specific reports of wrongdoing include a human services caseworker who used a Link Card of an incarcerated individual for 13 months, sexual misconduct within the Department of Corrections, falsification of education on employment application, improper hiring of family members, and conducting political activities while on state time.
State Sen. Jil Tracy (R-Quincy) says this scathing report is another example of the ongoing issues within the Pritzker Administration. She notes that this report followed several scathing audits of agencies under the Governor's control, including an Illinois Department of Employment Security audit detailing more than $5 billion in improper payments made during the pandemic, along with continued issues with the Department of Children and Family Services, and recent news reports of major personnel issues at the Illinois Emergency Management Agency.
Restoring local control over green energy projects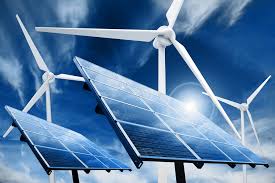 Lawmakers were able to restore protections for farmers and landowners, which had been recently stripped away in a controversial law backed by the Governor that took control of wind and solar farms from local governments.
Tracy says Senate Bill 1699 was needed to undo some of the damage resulting from the Governor's green energy push. She says this legislation is a positive step in the right direction, but she continues to advocate for restoring local control over wind and solar projects.
Senate Bill 1699 would protect farmers and landowners by requiring wind and solar developers to plan for and repair or pay for agricultural crop losses, damage to subsurface drainage systems, as well as requiring them to repair or pay for the restoration of surface drainage caused by construction and deconstruction of wind and solar facilities.
Passed unanimously by the Senate and the House of Representatives, this legislation will require a study on the potential impact of proposals on the stability and reliability of the state's electrical grid. The legislation also makes a technical change allowing the Adjustable Block Program to include at least 15 percent renewable generation on public school land rather than just public schools, which could help schools that want to invest in solar or wind projects to save money on utilities.
Submit stories for Illinois Veterans History Project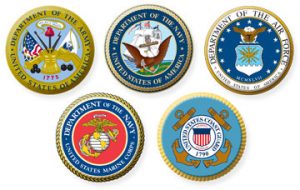 The Illinois Veterans History Project, developed as part of an effort by the Library of Congress and the Illinois Secretary of State's office, needs the help of Illinoisans to ensure veterans are not forgotten.
Illinois military veterans and their families are being asked to submit their stories, photos, and mementos to be put on display at www.idaillinois.org.
The Illinois Veterans History Project is a statewide initiative to collect, preserve, and make accessible first-hand recollections of veterans who served in the five military branches. Submissions can be searched by name, war, and hometown of the veterans who submitted materials. The collection currently contains more than 6,700 records.
To submit an entry, visit www.ilsos.gov/veteranshistoryproject and complete an Illinois Patriot Information Form to the Illinois State Library. Completed forms can be submitted electronically to ilvhp@ilsos.gov or by mail to the Illinois State Library, 300 S. Second St., Springfield, IL 62701−1796.