SPRINGFIELD – Despite a seemingly endless cycle of corruption news involving Illinois politicians, the Senate Ethics Committee just met for the first time this week after nearly a year of inaction.
Also during the week, the Senate passed a bill seeking to provide relief to small-business owners. Meanwhile, the average Illinoisan will be working until April 24 just to earn enough to pay their taxes.
In other news, sites across the state will be taking part in National Drug Takeback Day this weekend, and small fire departments are being encouraged to apply for grants to help upgrade equipment and training.
Senate Ethics Committee meets for first time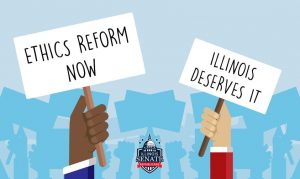 The 102nd General Assembly has been conducting business for four months, but the Senate Ethics Committee just met for the very first time this year to hear testimony on an omnibus bill that seeks to reform legislative ethics laws in Illinois.
State Sen. Brian Stewart (R-Freeport) says Senate Bill 4, which was announced to be heard just hours before the 9:00 a.m. committee meeting on April 21, has some good ideas but doesn't go nearly far enough to truly start rooting out corruption and rebuilding the public's trust.
In light of numerous indictments and charges against Illinois elected officials in recent months, Senate Republicans have filed a variety of ethics reform bills, none of which have been given a hearing. Some of these measures include:
Amending the State RICO law to give wiretap authority to state's attorneys to investigate crimes of public corruption.
Giving the Legislative Inspector General the ability to investigate and issue subpoenas without prior consent of the Legislative Ethics Commission (which is comprised of sitting lawmakers).
Prohibiting legislators from becoming lobbyists for one year after leaving office or until the end of their current term, whichever is longer.
Stewart says that he appreciates Senate Bill 4 for starting the conversation, but more work must be done if lawmakers are truly serious about changing Illinois' political culture.
Senate passes tax deductions bill
Small businesses in Illinois, who suffer from some of the highest taxes in the nation, stand to benefit from a state senator's legislation to alter tax deductions. The bill utilizes an IRS-approved method to allow pass-through entities to bypass the $10,000 cap on the State and Local Tax, or SALT, deduction.
Supporters of the legislation say it has the potential to help up to 400,000 Illinois business owners save thousands of dollars annually on their federal tax filings. This bill does not cost the State of Illinois a penny as the tax savings are at the federal level.
Currently, 14 other states have passed or are in the process of passing similar legislation.
Senate Bill 2531 passed the Senate unanimously and now heads to the House of Representatives for consideration.
Tax Freedom Day: How Illinois Compares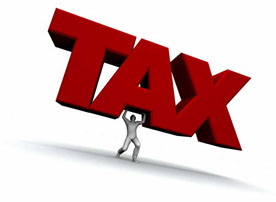 Tax Freedom Day represents how long into the year Americans must work before they have earned enough money to pay all federal, state, and local taxes for the year.
Illinois ranks 45th of all the states with April 24 being our state's Tax Freedom Day. Some states, such as Alaska (ranking 1st), have tax freedom days as early as April 1. Click here to view data for all 50 states.
Drug Take Back Day on April 24
RALI, a nationally-recognized advocacy organization, is now doubling down on efforts to address the opioid crisis in communities throughout Illinois. One of RALI's biggest missions is educating the public on how they can safely dispose of unused medications that could potentially be misused by individuals with drug addictions.
April 24 is Drug Take Back Day, when Illinoisans can all take proactive steps to dispose of old or unneeded medications by cleaning out their medicine cabinets to keep our state and its residents safer.
Drop-off sites for unused medications can be found here.
Grants available for volunteer fire departments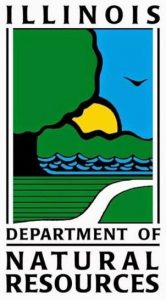 Rural volunteer fire departments could be eligible for grants up to $10,000 through the Illinois Department of Natural Resources' Volunteer Fire Assistance Program.
The Volunteer Fire Assistance Program offers grants up to $10,000 to cover 50 percent of the costs of programs and equipment, including breathing equipment, protective clothing, training, dry hydrant installation, communication equipment, ATVs, and more.
The grants are only available to departments serving areas with fewer than 10,000 people, and cannot be used for EMS, HazMat, or crash rescue programs.
More information is available here.