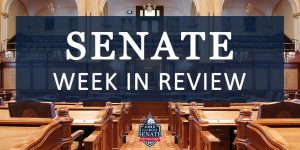 SPRINGFIELD – Senate Republicans called on Gov. JB Pritzker this week to honor his pledge to support independently-drawn legislative boundaries, instead of caving in to the status quo and allowing politicians to continue choosing their voters.
Also during the week, years of population decline mean that Illinois will lose one of its 18 United States House of Representatives seats for the next decade, and a Southern Illinois judge ruled Illinois' FOID card law unconstitutional.
In other news, a bipartisan group of lawmakers late last week questioned the Governor's proposal to eliminate business incentives, the state is promoting Work Zone Safety Awareness for the upcoming road construction season, and 39 State Police Academy graduates have begun working in districts across Illinois. And the Senate Republican Caucus is featuring two more "Preposterous Proposals" at the Capitol.
Political insiders over Illinois families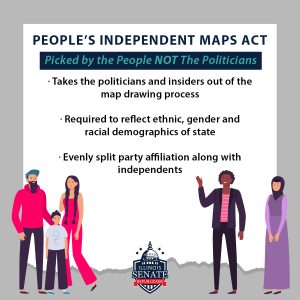 State Sen. Jil Tracy (R-Quincy) joins her Senate Republican colleagues in renewing their calls for Gov. Pritzker to make good on his campaign promise to support an independent redistricting process. Public polls have shown more than 75 percent of Illinois voters support an independent process that puts citizens in control of drawing election districts instead of politicians.
Pritzker has publicly stated his support of independent redistricting on numerous occasions. As a candidate in 2018, he was asked: "Will you pledge as governor to veto any state legislative redistricting map proposal that is in any way drafted or created by legislators, political party leaders and/or their staffs or allies?"
He responded: "Yes, I will pledge to veto. We should amend the constitution to create an independent commission to draw legislative maps, but in the meantime, I would urge Democrats and Republicans to agree to an independent commission to handle creating a new legislative map."
Senate Republicans have sent multiple official requests to the Governor to ask that he, or a senior member of his staff, testify at one of many virtual or in-person redistricting hearings to explain how he intends to keep his promise to voters on independent maps. To date, his office has declined or not responded to all requests.
Senate and House Republicans have introduced the People's Independent Maps Act that would create a truly independent commission to draw maps and take insiders out of the process. Senate Bill 1325 uses identical language from SJRCA 4, a constitutional amendment for an independent redistricting commission introduced by State Sen. Julie Morrison (D-Lake Forest) in 2019. That resolution garnered 37 co-sponsors in the Senate, including 18 Democrats. A similar independent commission amendment co-sponsored by House Speaker Chris Welch (D-Hillside) passed the House in 2016 with 105 "Yes" votes.
The Chicago Tribune has also added its voice to the call for an independent redistricting process instead of what it terms "The unsubtle duping of Illinois voters on redistricting reform." In its April 21 editorial, the Tribune notes "Get ready because sometime before they adjourn on or around May 31, you can bet the Democrats who control the General Assembly will pop a new map of legislative districts onto the House and Senate floors for a vote. The map will heavily favor their reelection prospects."
Read the Tribune editorial here …
As the redistricting process continues, the public is encouraged to sign Tracy's petition in favor of an independent commission, in lieu of a politician-led process. The petition can be found at https://senatorjiltracy.com/petition/ .
Continued population loss means Illinois will lose seat in Congress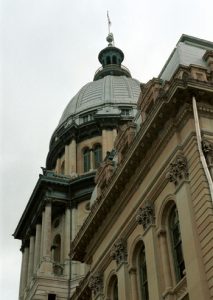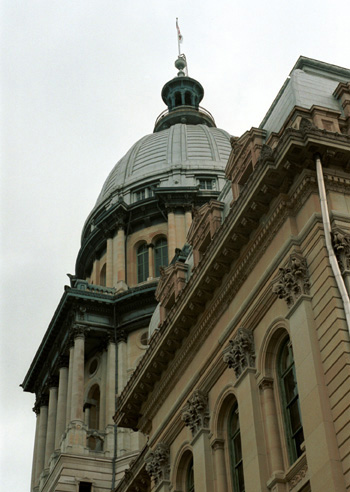 Years of population decline mean that Illinois will lose one of its 18 United States House of Representatives seats for the next decade.
Illinois' population, as determined by the 2020 decennial census, dropped in the past decade from 12,830,632, to 12,812,508. That's a loss of 18,124 between the 2010 and 2020 census.
And not surprisingly, many of the factors that cause people to leave Illinois are related to its government. According to a 2016 survey by the Paul Simon Public Policy Institute at Southern Illinois University, "Taxes are the single biggest reason people want to leave, the weather is next, followed by government and jobs. Specifically, 27 percent cite taxes as the motive for departing, 16 percent say weather, 15 percent cite government and 13 percent name jobs and education."
Based on Census data, six other states will also lose a seat in Congress, including California, Michigan, New York, Ohio, Pennsylvania and West Virginia. States that will be gaining seats are Colorado, Florida, Montana, North Carolina, Oregon, and Texas.
Court rules FOID card law unconstitutional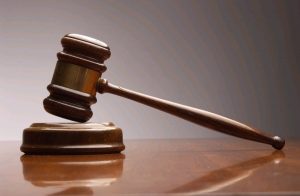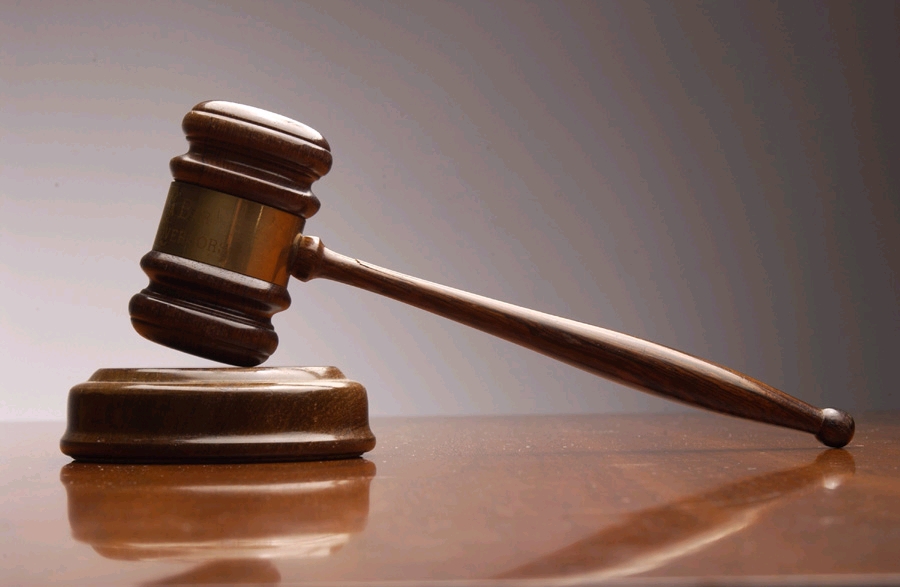 A Southern Illinois Judge has ruled Illinois' FOID card law unconstitutional, paving the way for the Illinois Supreme Court to take up the issue.
The case is The People of Illinois vs. Vivian Claudine Brown. Four years ago, Brown was accused of possessing a firearm without a FOID card. On April 27, Judge T. Scott Webb dismissed the charges against Brown, and also ruled the FOID card unconstitutional.
In his ruling, Judge Webb stated:
"A citizen in the State of Illinois is not born with a Second Amendment right. Nor does that right insure when a citizen turns 18 or 21 years of age. It is a façade. They only gain that right if they pay a $10 fee, complete the proper application, and submit a photograph. If the right to bear arms and self-defense are truly core rights, there should be no burden on the citizenry to enjoy those rights, especially within the confines and privacy of their own homes. Accordingly, if a person does something themselves from being able to exercise that right, like being convicted of a felony or demonstrating mental illness, then and only then may the right be stripped from them."
Skepticism over Pritzker's proposed tax changes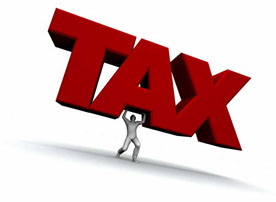 A bipartisan group of Senators on April 23 pushed back against portions of Gov. Pritzker's budget proposal to eliminate several business incentives—many of which he signed into law and championed during his first year as Governor.
In February, Pritzker outlined changes he would make to the corporate tax code, which he says would generate $932 million in revenue for the state. Some of his proposed tax changes include implementing new caps on corporate net operating, reversing the 2019 repeal of a corporate "franchise tax" and removing a tax exemption for manufacturers.
During a joint hearing of the Senate Revenue and Appropriations committees on April 23, both Democratic and Republican members voiced concerns about the Governor's plan.
State Sen. Chapin Rose (R-Mahomet) was critical of Pritzker for his plan to eliminate a manufacturing and equipment exemption the Governor had included in the 2019 Blue Collar Jobs Act. Democrat senators joined in on the concerns specifically mentioning the benefits of the machinery equipment tax exemption, proposed changes to the corporate franchise tax, and the "add on income tax credit" for construction job payroll expenses.
Tracy says that now is certainly not the time to be hitting businesses, who are already struggling to recover from the pandemic and government-ordered shutdowns.
April 26-30 is Work Zone Safety Awareness Week
With the start of the Illinois Department of Transportation's (IDOT) statewide road construction season, April 26-30 has been designated as "Work Zone Safety Awareness Week" in Illinois.
In 2019, 842 people were killed and 39,100 injured in work zone crashes nationally. Illinois averages 6,400 crashes in work zones each year, resulting in 1,700 injuries and 34 deaths. More than nine out of 10 deaths are someone other than a worker, including drivers, passengers, pedestrians and bicyclists.
Visit IDOT's Work Zone page for more information.
39 Troopers join Illinois State Police
On April 26, 39 new State Police Troopers reported to patrol districts throughout the state to begin their patrol duties, joining veteran Troopers in the effort to safeguard the public and Illinois roadways.
The Troopers of Cadet Class 132 were commissioned at a graduation ceremony April 23 at the Illinois State Police Academy in Springfield. ISP Director Brendan F. Kelly welcomed the new Troopers after delivering the Oath of an Officer.
Individuals interested in joining the ranks of the Illinois State Police are encouraged to visit the Illinois State Police Merit Board Web site at www.illinoistrooper.com for application information.
"Preposterous Proposals" at the Capitol
Thousands of new bills are filed every year by lawmakers in Springfield. Some of them feature popular, widely-accepted ideas to make the state better, while others seem a little more out of left field.
Every week, the Senate Republican Caucus is highlighting legislation that is outlandish, not very well thought out, or just plain bad for the people of Illinois. The latest "Preposterous Proposals" are:
House Bill 3447: Decriminalizes possession of certain amounts of illegal drugs, such as methamphetamines and cocaine, heroin and fentanyl, and opioids.
Senate Bill 148: Allows individuals with Class X drug felonies to serve on Chicago School Councils. This bill would allow a person who was convicted of street gang criminal drug conspiracy to be allowed to serve on a local school council in Chicago.