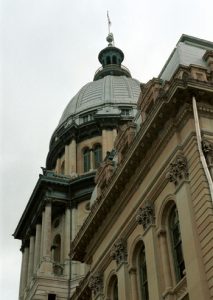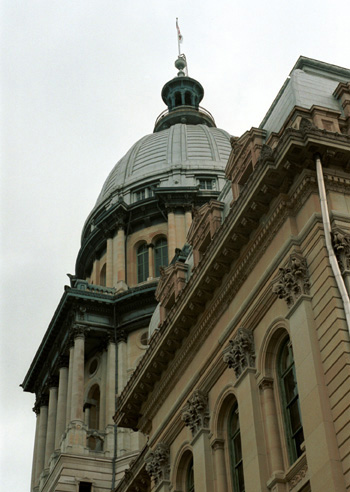 Lawmakers are back at work in the Capitol, but activity under the Dome hasn't quite returned to normal. Committees are held using a combination of virtual and in-person meetings. A limited number of reporters and lobbyists are granted access, but the Capitol is still not open to the public.
Since the beginning of the COVID-19 pandemic, real, interactive, face-to-face citizen-involved government has unfortunately been put on hold. The January "lame-duck" session was particularly controversial for its lack of transparency.
Because the Capitol remains closed to the public, I fear my constituents may not be aware of the type of legislation that is moving forward. Senate Republicans continue to push for improved transparency to restore what Illinois' favorite son Abraham Lincoln had in mind when he described a government "of the people, by the people, for the people."
Preposterous Proposals
Illinoisans need to keep an eye on their lawmakers.
During the Spring session, legislation that is downright outrageous is making its way through the General Assembly. Some of these bills seem a little out of left field; some are outlandish and not very well thought out; and some are just plain bad for the people of Illinois.
On May 5, the Senate Executive Committee heard a measure (Senate Bill 818) that would mandate a new curriculum of sex education taught to students in grades K-12. Among other things, this legislation mandates that 5th graders be able to describe the role of hormone blockers on young people who identify as transgender, and that 8th graders be able to define various types of sexual practices. Initially, the bill had some provisions that would affect private schools.  Due to our opposition, the sponsor removed this provision. However, I cannot support the bill as it affects our public school children.
The Committee also heard a bill (House Bill 1063) that seeks to decriminalize the act of knowingly transmitting HIV to another person.
Both measures were passed by the Committee and will be given full consideration by the Senate.
On the heels of the release of data that show a 32 percent increase in Illinois opioid deaths in 2020, legislation (House Bill 3447) is currently being considered that would decriminalize  possession of certain amounts of deadly drugs like fentanyl, meth, cocaine, and heroin. This legislation also includes a provision that repeat offenders could never be charged with anything higher than a Class A misdemeanor. Responsible adults should want opioid addicts to seek treatment, and we most certainly want our children to understand the dangerously toxic nature of these substances. A slap on the wrist for opioid offenders does nothing to help.
Important Issues Ignored
On the flip side, Senate Republicans have filed several important reform measures this year that would go far in addressing Illinois' most pressing problems. It is unfortunate that most of them were shelved by the majority party.
Members of our Caucus filed ethics reform bills that would provide the Legislative Inspector General with greater autonomy to investigate and issue subpoenas in cases of alleged political corruption, and amend the State RICO laws to give wiretap authority to state's attorneys to investigate crimes of public corruption. Neither was granted a hearing.
We have also filed ethics legislation that would strengthen statements of economic interest that elected officials must file annually, increase transparency and accountability in campaign fund usage, and make sure departing legislators wait a minimum of one year before becoming a lobbyist. Again, these bills were not allowed the courtesy of a legislative hearing.
Our bill calling for an independent commission to draw legislative maps, an issue supported by 75 percent of Illinoisans in a recent poll? No hearing.
Partisan Maneuvering
The consideration and advancement of legislation this year is more unbalanced than ever. At the April Senate Bill deadline, 483 substantive bills or amendments received votes at the Senate Committee level. Of those, 427 were sponsored by Democrats and 56 were sponsored by Republicans. To put those numbers further into context, 88 percent of all Committee action this year was related to Democratic initiatives, while just 12 percent was related to measures filed by Republicans.
It is important for all Illinoisans to pay attention to the activity in Springfield, because there is an influential group of legislators who are taking advantage of the public's limited ability to be truly engaged in actions of state government right now. With this goal in mind, Senate Republicans are publicizing Senate Committee hearings to help keep the public informed about legislative proposals that impact their lives.
To date, more than 7,200 legislative proposals have been introduced that create new laws or change existing laws. Information about legislation introduced this year is available at http://www.ilga.gov. To watch or listen to Senate Committee hearings, go to https://www.ilga.gov/senateaudvid.asp.