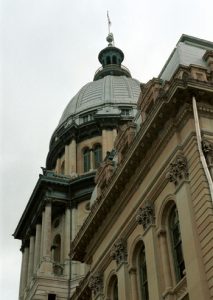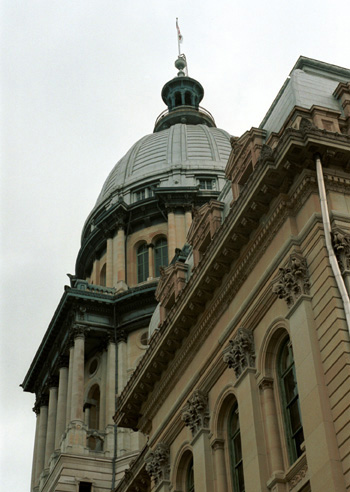 SPRINGFIELD – With just days left before the General Assembly is scheduled to adjourn its Spring session, State Sen. Jil Tracy (R-Quincy) and several of her legislative colleagues discussed their budget expectations and renewed their calls for the Governor to preserve job creation incentives and take tax increases off the table.
In other action, Senate Republicans doubled down on their calls for ethics reforms after another high-level government indictment was announced this week.
Also during the week, Republican members of the Senate Executive Appointments Committee repeatedly demanded that four individuals appointed to the Prisoner Review Board be brought before members of the General Assembly for review.
And the Wall of Remembrance has returned to the Capitol to honor the nation's service men and women who have made the ultimate sacrifice.
Take tax increases off the table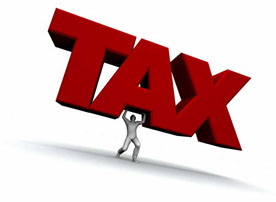 Led by their budgeteers, Sen. Tracy and other Republican lawmakers held a press conference May 27 to urge Democrat leaders and Gov. J.B. Pritzker to remove any future tax hikes from the table and continue to support job-creating, economy-boosting incentives while crafting the Fiscal Year 2022 budget.
According to Republican lawmakers, approximately $16 billion in unexpected funding resources has been revealed, between anticipated revenue estimates and federal COVID-relief funding. Senate Republicans argue that there is more than enough funding available to craft a balanced budget that pays off federal borrowing, makes the statutorily-required contribution to fund K-12 education, and meets pension obligations.
Yet, Pritzker has pushed to raise taxes on businesses by eliminating job-creating programs at a time when Illinois needs them the most. As part of his agenda, the Governor is proposing transportation spending cuts, eliminating programs like the Blue Collar Jobs Act, and making significant cuts to tax credits that help lower-income students obtain scholarships.
Sen. Tracy says Illinoisans and the business community have been burdened enough, and urges Democrat lawmakers to pass a budget that fully funds Illinois' priorities without tax increases.
Renewed calls for ethics reform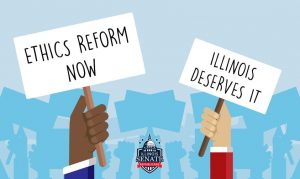 Responding to yet another high-level government indictment, Senate Republican lawmakers are renewing their call for meaningful ethics reform to be passed before the General Assembly adjourns its Spring Session.
On May 26, news broke that a long-time government employee had been indicted by a federal grand jury on charges of perjury and attempted obstruction of justice revolving around the ComEd bribery scheme – the latest in a long line of accusations, probes and indictments within the Majority Caucuses' organization.
Seeking to restore Illinoisans' faith in state government, Senate Republican lawmakers have introduced more than a dozen ethics bills and proposals, including a comprehensive reform package designed to hold politicians accountable and provide more tools to combat public corruption.
Senate Republicans argue that lawmakers should not leave Springfield without reforming a broken system that perpetuates a culture of corruption and distrust.
Dangerous decisions unchecked as Governor skirts Constitutional requirement
Gov. Pritzker is using a procedural maneuver to allow his appointees to the Prisoner Review Board to continuously serve without undergoing the Constitutionally-required confirmation process.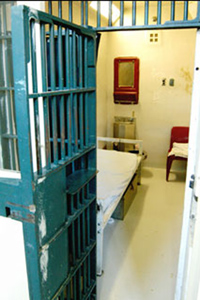 On May 24, Senate Republicans revealed that four unconfirmed Prisoner Review Board members have been serving for well over two years, making decisions on whether prisoners, such as convicted murders, rapists, sexual predators, etc., should be granted parole and released from prison.
Back in March and April 2019, Gov. Pritzker appointed four individuals to the Board. According to the Illinois Constitution, appointees must be confirmed by the Illinois Senate within 60 session days of their appointment. In March 2021, those 60 days were approaching, but instead of the Senate Executive Appointments Committee taking up these individuals, the Governor withdrew their nominations and then reappointed them just days later—resetting the 60 session-day clock.
Sen. Tracy says these appointees are making life-altering and potentially dangerous decisions without undergoing the appropriate and Constitutionally-required review process. Republican lawmakers point to recent news about the latest convicted felon released by the Prisoner Review Board who is now a fugitive as a glaring example of why those serving on this Board must be vetted and properly scrutinized to the highest level.
Following this week's press conference and continued calls to the Chair of the Senate Executive Appointments Committee, some progress was made. On May 27, Democrat leaders agreed to post these appointees to the Senate Executive Appointments Committee, which is scheduled to meet on May 31.
Wall of Remembrance returns to Capitol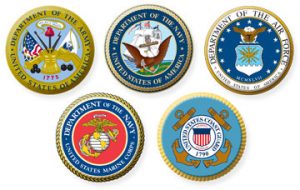 To honor the nation's servicemen and women who have made the ultimate sacrifice, the Wall of Remembrance is returning to the halls of the Capitol.
For many years, Senate Republican lawmakers have joined together to put up a Wall of Remembrance on the first floor of the Capitol Building to pay tribute to Illinois' fallen heroes. Unfortunately, with the COVID-19 pandemic, the Wall could not be displayed in the Capitol last year and was displayed virtually.
However, with lawmakers back in Springfield, the Wall of Remembrance is returning to the Capitol. Filled with photos and remembrances that constantly cycle on a large video screen, the display is a powerful testament to the men and women who gave our state and country the ultimate sacrifice.
Also in recognition of Memorial Day, Senate Republicans will hold a wreath-laying ceremony on May 31 at the Soldiers and Sailors Plaque outside the Capitol to honor fallen veterans and pay tribute to their memory and to their families.