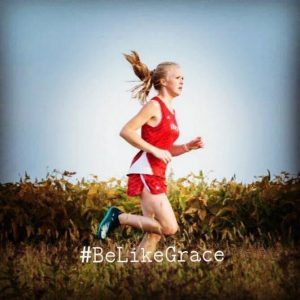 SPRINGFIELD – The loving spirit of 15-year-old Grace Schell of Liberty, who touched the hearts of so many, was honored May 31 by a resolution sponsored by State Sen. Jil Tracy (R-Quincy).
Senate Resolution 28 honors October 4, 2021, #BeLikeGrace Day, commemorating the one-year anniversary of her tragic death in an ATV accident.
"Grace Schell was deeply committed to her faith, and her life was a reflection of love," Tracy said. "Her brief life taught many people to be the best version of themselves, to be kind, to be generous, to be willing to go the extra mile for someone, to respect and love their neighbors, to smile, to laugh, and to care about those around them."
Grace Schell's life and early death inspired the #belikegrace movement, which encourages people to extend grace and kindness to all in the situations of daily life. Hundreds of people across the state started displaying #belikegrace signs, and the movement has made its way across the United States and to other countries.
"This resolution honors this young lady and celebrates her life because she had the kind of attitude – in a pandemic – that all of us need," Tracy said. "This #belikegrace. Let's show grace every day. Respect. Happiness. Gratitude. Every day."
A copy of Senate Resolution 28 will be presented to the family of Grace Schell as a symbol of respect for her legacy of kindness.