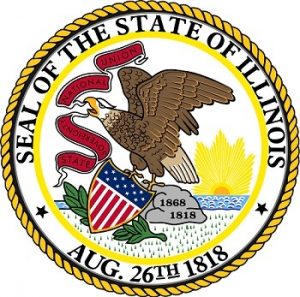 QUINCY – Joining with countless concerned parents, lawmakers and local school administrators, State Sen. Jil Tracy (R-Quincy) is asking the Illinois State Board of Education (ISBE) to explain the reasoning behind its in-person student mask mandate for the upcoming school year.
The 47th District Senator sent a letter to Dr. Carmen Ayala, ISBE Secretary, on June 24, asking for answers.
"Following the State Board's decision to extend the in-person student mask mandate, I have spoken to several school administrators and dozens of parents who have expressed concern over this decision. A few school boards in my district have also passed resolutions that voice their collective displeasure over the continuance of this mandate and urge ISBE to rescind it," Tracy wrote to Secretary Ayala. "Administrators and school board members claim to have reached out to ISBE, but have yet to receive a response."
Tracy asks Secretary Ayala to provide answers to two questions in relation to the in-person mask mandate.
"First – what is the science and reasoning behind this decision? Second – is there any chance that this mandate will be reevaluated before the beginning of the 2021-2022 school year? If, for example, the federal Centers for Disease Control and Prevention further adjusts its recommendations on in-person learning, will ISBE follow suit?" Tracy wrote.