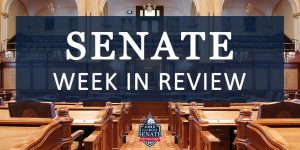 SPRINGFIELD – Gov. JB Pritzker hailed Illinois' new credit rating this week as a victory despite the state's credit score being just two steps above junk status.
Also, a new report shows that Illinois is among the nation's worst at reporting unemployment fraud claims to the federal government. And, despite Illinois now being in Phase 5, the final phase of reopening, the Governor continues to issue Executive Orders with little to no input from lawmakers.
Meanwhile, several new bills were recently signed into law, and authorities are offering tips to keep Independence Day celebrations safe.
Additionally, the Illinois Secretary of State is offering an extension for renewing driver's licenses.
Illinois' credit score two steps away from junk status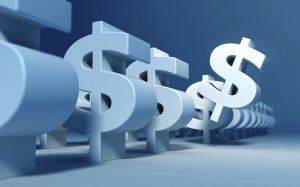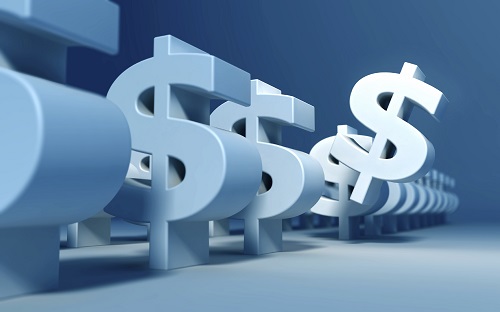 This week, the Pritzker Administration claimed victory after Moody's Investor Services upgraded the state's bond rating by one notch, putting Illinois two steps above a junk-bond rating.
As this rating largely reflects the massive influx of federal funding, the state's long-term fiscal outlook is still dire.
As an example, Illinois is still saddled with an unsustainable pension system. Taxpayers are still on the hook for $140 billion in unfunded liabilities for the five state retirement systems, assets for the Chicago pension system are set to run out in six years, and nearly 25 percent of the General Funding in the Fiscal Year 2022 budget goes toward state pension payments.
Additionally, majority party leaders stuffed the current budget with more than a billion dollars in pork programs and projects, despite the Governor's claims of holding spending down.
State Sen. Jil Tracy (R-Quincy) says that when the federal money dries up, Illinoisans will still be stuck with budget structural issues that the Governor and Democratic legislative leaders not only refuse to address, but are unwilling to even acknowledge.
IDES fraud claims among worst in nation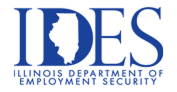 As COVID-19 restrictions ease in Illinois, the doors of the Illinois Department of Employment Security (IDES) offices remain closed even as fraud claims continue to spike.
Most recently, CBS 2 Chicago reported Illinois ranks among the worst in the nation in reporting unemployment fraud to the federal Department of Labor and elected officials. The lack of transparency raises questions about what's being hidden and how large the scope of the problem is.
More than a month ago, lawmakers overwhelmingly passed a bipartisan resolution calling for the reopening of IDES offices. Four weeks have since passed and no movement has been made on opening the facilities.
Tracy says the situation raises questions on how much money is being siphoned in fraudulent claims and what's taking so long to rectify the problem for fraud victims.
Another extension on COVID-19 Executive Orders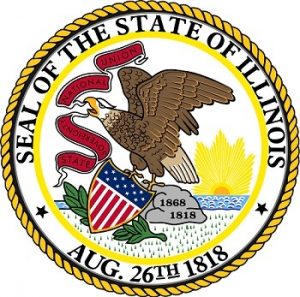 It's been 15 months since the start of government shutdowns related to the COVID-19 pandemic, and while the state has moved to Phase 5, infection rates are extremely low, and vaccination rates continue to increase, Gov. Pritzker is still extending Executive Orders by issuing disaster proclamations. Since last March, more than 80 Executive Orders have been issued with no input from the General Assembly.
Most recently, an Executive Order was filed to extend a moratorium on evictions and reissue more than two dozen other Executive Orders.
Senate Republicans have continued to advocate for improved transparency to the Administration's COVID-19 response efforts, and for the Governor to end his unilateral approach and engage the members of the General Assembly in the decision-making process.
Tracy sponsored Senate Bill 103, which would prohibit the Governor from endlessly extending a disaster declaration without approval by the General Assembly. This legislation was never even assigned to a committee during the spring legislative session
Five new Republican-sponsored laws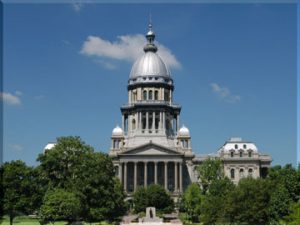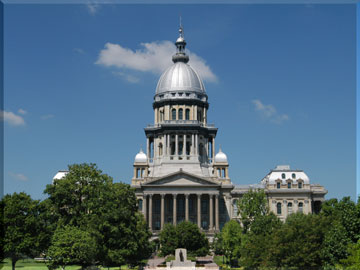 Throughout the 2021 spring session, Senate Republicans advanced a variety of bills, many of which have recently been signed into law. These new laws cover everything from public safety and education, to government and health, and include:
House Bill 1932: Waives any fees or costs associated with construction permits needed as a result of a disaster.
House Bill 1934: Provides flexibility to Regional Education offices by allowing them to choose between multiple accounting standards to prepare financial statements for annual audits by the Illinois Auditor General.
Senate Bill 499: Requires Medicaid and Group Accident and Health Insurance policies to provide optional coverage for treatment of temporomandibular joint disorder and craniomandibular disorder.
Senate Bill 1539: Helps to clear up issues with contracts related to the Quincy Veterans Home.
Senate Bill 2663: Fixes an issue with water district boundaries so that clean water lines can be run to homes with unsafe well-water.
Stay safe this Fourth of July weekend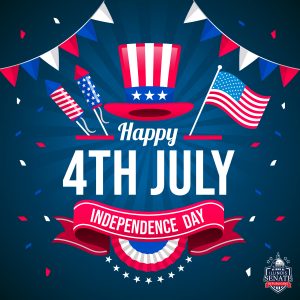 Many Illinoisans will gather this weekend to celebrate Independence Day. For many families, the Fourth of July means barbecues, parades, concerts, and fireworks.
More than 66 percent of firework-type injuries happen around the July 4th holiday. The U.S. Consumer Product Safety Commission says to prevent firework-related injuries and deaths, follow these safety tips:
Never allow young children to play with or ignite fireworks.
Always have an adult supervise firework activities, including sparklers. Sparklers burn at about 2,000 degrees, hot enough to melt some metals.
Never place any part of your body directly over a firework device.
Back up to a safe distance immediately after lighting the firework, and never try and re-light the firework if it didn't fully ignite.
Keep a bucket of water or garden hose nearby.
Once the firework is done burning, douse the device with water before discarding it.
Make sure fireworks are legal in your area before using them.
The most injured body parts from firework-related injuries are eyes, head, face, and ears, along with hands and fingers.
Driver's license and ID card extensions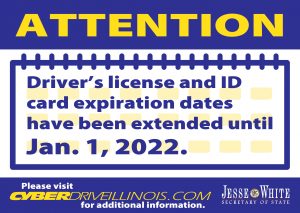 The Illinois Secretary of State's office announced this week a five-month extension on expired driver's licenses and state identification cards. The new deadline will allow expired licenses and ID cards to remain valid until Jan. 1, 2022.
The extension is designed to reduce issues with long lines, which would force people to stand out in the heat due to social distancing rules, which limit the number of people in facilities. The extension does not apply to commercial driver licenses (CDL) and CDL learner permits.