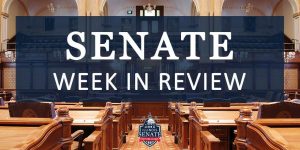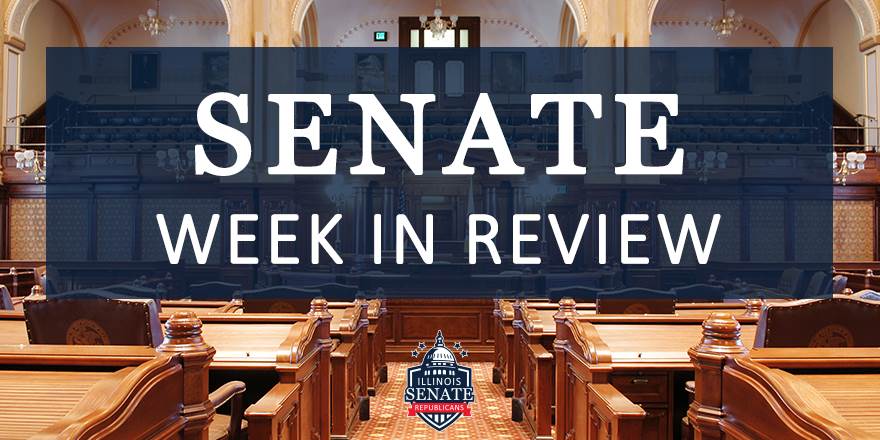 SPRINGFIELD – Illinois school districts have regained some local control over COVID-19 protocols within their districts.
In other news, three administrators at the Choate Mental Health and Developmental Center in southern Illinois face misconduct charges for allegedly interfering with an investigation into patient abuse.
Meanwhile, Illinois is set to receive nearly $800 million from a major opioid settlement.
Also this week, it was revealed that the Illinois Department of Employment Security has lost nearly $15 million from unemployment fraud related to unearned benefits.
And the Illinois Caverns in southwest Illinois are once again open to the public after being closed for more than a decade.
Schools regain some local control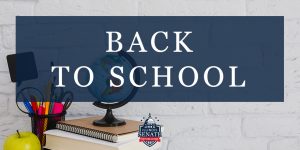 The final decision-making authority over COVID-19 protocols in the classroom has been restored to locally-elected school boards, according to State Sen. Jil Tracy (R-Quincy).
On July 9, the federal Centers for Disease Control (CDC) released its updated Guidance for COVID-19 Prevention in Kindergarten (K)-12 Schools. Immediately thereafter, the Illinois Department of Public Health (IDPH) announced it was fully adopting the CDC's updated guidance for schools.
Tracy says the updated guidance that school districts received from the state on masking and social distancing in the classroom comes in the form of recommendations instead of requirements. By making these recommendations, it allows local school districts to make final determinations based on what works best for their communities.
While school officials now have final say on COVID-19 protocols within their buildings, the updated guidance states masks "should" be worn indoors by all individuals (ages 2 and older) who are not fully vaccinated, and recommends that if school administrators remove any prevention strategies based on local conditions that they should do so "one at a time" to monitor the effect on COVID-19 cases.
Despite the local control, masks will still be required for all passengers on school buses in accordance with CDC guidelines, regardless of the schools' mask policies.
Choate Mental Health administrators face misconduct charges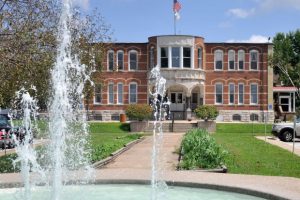 Three administrators at Choate Mental Health and Developmental Center in Anna, including its director, have been charged with interfering with an investigation into patient abuse.
The Choate Mental Health and Development Center is a state-operated developmental center that consists of six living areas and offers a variety of treatment programs and services.
The administrators were actively employed at the Choate Mental Health facility for more than a week after they were indicted on charges. However, due to backlash, the Illinois Department of Human Services eventually reassigned the administrators to a different facility "until the judicial process yields new information or reaches a conclusion."
Senate Republicans on the Senate Behavioral and Mental Health Committee have formally requested a meeting to review the ongoing issues within the facility. Tracy supports the call for a hearing in order to ensure the safety and well-being of the vulnerable residents who are entrusted to the state's care.
Illinois to receive nearly $800 million after opioid settlement
Johnson & Johnson and three opioid distributors have agreed to pay billions to settle thousands of government lawsuits accusing them of helping to create the opioid public-health crisis.
The deal will have McKesson Corp., Cardinal Health Inc. and AmerisourceBergen Corp. pay approximately $21 billion to settle claims that they ignored unusually large opioid shipments. Johnson & Johnson will pay $5 billion to resolve allegations it illegally marketed opioids.
The Illinois Attorney General announced that the state will be signing on to the settlement and, if finalized by all local governments, would receive approximately $790 million. The majority of the settlement money would be spent on opioid treatment and prevention.
Illinois unemployment fraud exceeds $15 million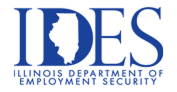 For months, the Illinois Department of Employment Security (IDES) has declined to disclose how much it has lost to fraudulent claims.
Recently, WGN 9 news discovered that IDES has reported to the United States Department of Labor that it has lost more than $14.8 million to fraudulent claims since the beginning of the COVID-19 pandemic.
After the number was made public, an IDES spokeswoman confirmed that the $14.8 million sum is reflective of fraud committed by people who were allegedly working while receiving benefits, and doesn't include those associated with identity theft-related unemployment fraud. This would likely mean that the total amount of money that IDES has lost to fraudulent claims is much higher than the nearly $15 million figure.
Tracy says the rampant fraud is one more reason why IDES should reopen its offices to the public. IDES has been closed for almost 500 days and continues to be criticized for fraud issues, the slow response time, and the backlog of unaddressed claims.
Illinois Caverns reopen after decade-long closure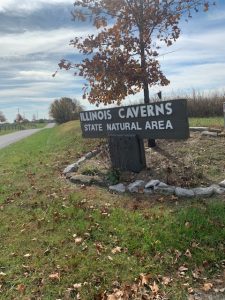 After being closed for more than a decade, the Illinois Caverns will finally be reopening to visitors.
The Illinois Caverns, which are located in Monroe County in southwest Illinois, were originally closed in 2010 by the Illinois Department of Natural Resources in an effort to slow the spread of white nose syndrome, a fungus that kill bats.
The fungus that causes white nose syndrome flourishes in caves. It spreads easily from bat to bat, but cannot be transmitted to other wildlife or humans. Researchers haven't discovered how the fungus arrived in North America, but believe European visitors to caves accidentally carried the fungal spores on their clothes or gear.
The decision to reopen the Illinois Caverns was based on the small bat population that currently uses the caves and the low incidence of white nose syndrome seen in the Illinois Caverns.
For safety reasons, visitors must enter the caverns in groups of at least four, wear sturdy boots, wear a hard hat or bike helmet, and have at least three sources of light per person. Visitors are required to scrub their boots with bleach water before entering and exiting the cave.
The Illinois Caverns will be open from 9 a.m. to 4 p.m., Wednesday through Sunday. Entrance to the Caverns is free.