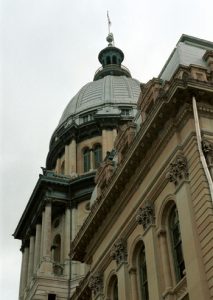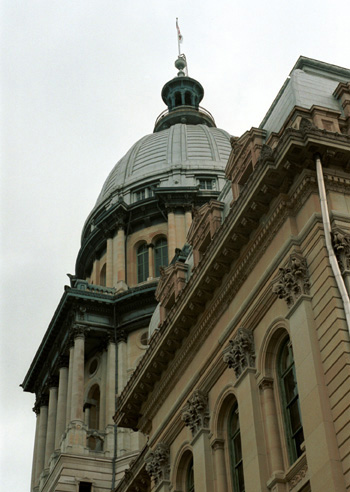 SPRINGFIELD – As public redistricting hearings continue throughout the state, a recent news story exposed a series of behind-closed-doors meetings that may represent a very different process actually being undertaken by the Majority party.
Lawmakers are set to return next week for the annual fall veto session, though with few vetoes that require action, new and potentially controversial topics may see action.
In other news, newly released data from the FBI shows that violent crime in Illinois is leading the national average.
Meanwhile, Senate Republicans are continuing to hold their Regional Listening Tour events to discuss important issues like public safety.
Illinois Democrats release gerrymandered Congressional map
On Oct. 15, majority Democrats released a new Congressional district map, which clearly shows a gerrymandered effort by politicians to retain power and control.
The map proposal can be viewed here.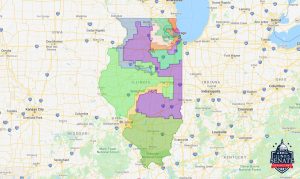 The Majority party also announced a series of hearings on the new map proposal, claiming the events are part of an open and public process. A recent news story, however, has uncovered the secret process has actually been happening behind closed doors.
The story in Crain's Chicago Business states, "What's known for sure is that three-person panels—comprised of aides to House Speaker Emanuel "Chris" Welch, Senate President Don Harmon and Gov. J.B. Pritzker—have been meeting separately in recent days with every Democratic member of the state's congressional delegation to see what they want out of decennial reapportionment."
The article made it clear that despite Democrats' claims of an open process, the actual process of drawing maps has been under way behind closed doors, where entrenched politicians have been at work creating gerrymandered maps that enhance their own power.
This week, several Republican lawmakers who serve on the redistricting committees demanded that these secret meetings be brought into the open, by calling on the participants of the behind-closed-doors meetings to testify before the people of Illinois at the public redistricting hearings.
None of those participants have so far come forward to testify.
State Sen. Jil Tracy (R-Quincy) expressed her disgust at the revelations regarding Democrats' continuation of a sham redistricting process while the actual process moves forward in secret. She is urging Gov. Pritzker, the Senate President and the House Speaker to come clean and order their staff members involved in the meetings to testify at the next redistricting hearing.
Veto Session begins Oct. 19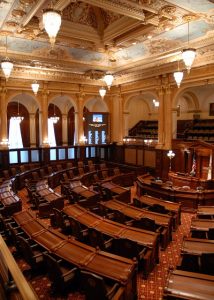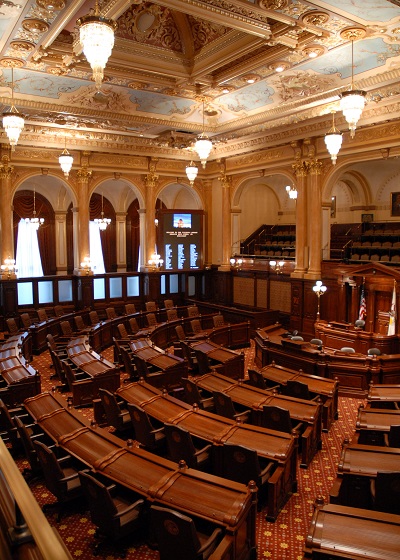 Lawmakers will be returning to the Capitol on Oct. 19 to begin the annual fall veto session. The two-week session is designed to allow the General Assembly time to deal with legislation vetoed by the Governor. Because Gov. Pritzker has vetoed very few bills, Majority party leaders may decide to take up any number of other issues instead.
Recent news reports and rumors have hinted at a push for lawmakers to advance legislation repealing the Parental Notification of Abortion Act (PNA). The Act was created to make sure parents are aware of the health issues of their children. In cases of abuse or the health of the children, the PNA has provisions for a youth to petition a judge to receive an abortion without parental notification. Despite those provisions, pro-abortion groups have continually pushed to put an end to the Act.
Lawmakers may also consider making changes to the Healthcare Right of Conscience law. That Act was largely created to protect pro-life individuals from being forced to take part in abortions or related activities. It allows people the right to refuse to receive or take part in healthcare services that are contrary to their conscience. In recent weeks, numerous employees have cited the law as a protection to refuse COVID-19 vaccinations, with some cases being litigated in court. Because of this, Gov. Pritzker has been pushing lawmakers to change the law, potentially removing vaccinations from the law's definition of healthcare services.
Senate Republicans have continued to push for the Legislature to hold hearings during the fall veto session to discuss the ongoing spike in violent crime across Illinois. They are also seeking action on legislation to help empower the criminal justice system to get violent criminals off of the streets, get illegal guns out of communities, and shore up mental health services.
New FBI data highlights violent crime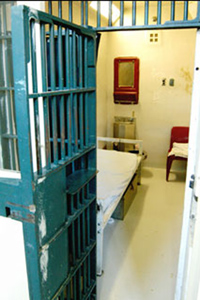 The Federal Bureau of Investigation (FBI) recently released new data on crime across the nation. According to the report, Illinois' 2020 rate of violent crime per 100,000 people was 425.9, an increase from the 2019 rate of 415, and notably higher than the national average of 398.
In 2020, Illinois experienced 9.1 murders per 100,000 people, also significantly above the national average of 6.5. While the homicide rate is increasing nationally, at a rate of approximately 27 percent from 2019 to 2020, the homicide rate in Illinois has increased 36 percent over the same time frame.
Members of the Senate Republican Caucus recently introduced more than a dozen bills specifically designed to help alleviate the surge in violence across the state.
Tracy says she believes that it is urgent that the General Assembly take up the package of public safety measures during the upcoming fall veto session.
Regional Listening Tour continues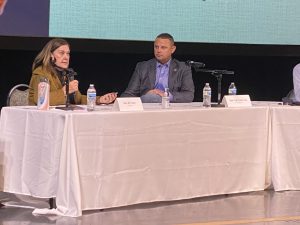 Senate Republicans are continuing to hold Regional Listening Tour events across Illinois. The town halls are designed to gather feedback from constituents on a number of pressing issues, while offering updates on what is happening in state government.
Illinoisans will have an opportunity to attend a regional event in or near their home town, and will also be offered an opportunity to participate in a regional Teleforum featuring Senators from their area.
Tracy hosted a town hall meeting at John Wood Community College in Quincy on Sept. 30, was a guest at a town hall meeting Sept. 27 in Peoria, and will also be a guest at a town hall meeting Oct. 18 in Jacksonville. She will also co-host a Teleforum on Oct. 20. For more information, visit https://senatorjiltracy.com/ (check Upcoming Events at bottom of page). Click https://www.ilsenategop.org/teleforumregion2 to RSVP for Tracy's Oct. 20 Teleforum.