SPRINGFIELD – Despite nearly 85,000 witness slips filed against efforts to weaken Illinois' Health Care Right of Conscience Act, Gov. JB Pritzker signed the controversial bill into law during the week.
In other news, a lawsuit challenging the constitutionality of the Democrats' gerrymandered state legislative map continues to move forward in Illinois, as plaintiffs in the suit have submitted a remedy map and the leading federal judge in the case has set the week of Dec. 6 to hear testimony.
Meanwhile, holiday shoppers who take to the Internet for holiday gift-giving will feel a new pinch, as a new law requires online retailers to collect the sales tax rates collected in the municipalities where the shoppers live.
Governor signs controversial COVID-19 carve-out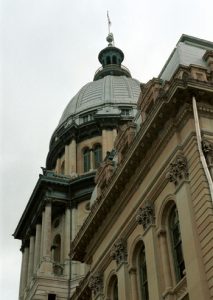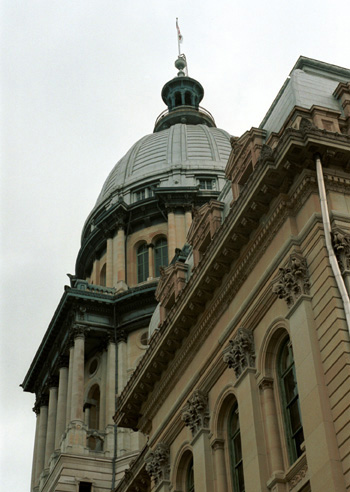 Gov. Pritzker signed Senate Bill 1169 into law on Nov. 8, despite unprecedented opposition from Illinoisans who urged the General Assembly not to make exceptions within the Health Care Right of Conscience Act (HCRCA) for COVID-19 vaccines and testing.
On the books for decades, the HCRCA prohibits any form of discrimination against individuals who refuse to take part in any healthcare service or procedure that is contrary to their religious beliefs, morals, or convictions. But when Gov. Pritzker unilaterally put vaccine mandates in place, Illinoisans pointed to protections guaranteed in the HCRCA and pushed back against the mandate. It was at this point, when the courts were poised to agree with plaintiffs challenging the Governor's authority on the issue, that Pritzker decided to create a carve-out within the HCRCA relative to COVID-19.
State Sen. Jil Tracy (R-Quincy) voted against Senate Bill 1169 as the legislation sets a dangerous precedent that says it's OK to discriminate against or even fire someone who stands firm in their religious or personal convictions.
As the COVID-19 carve-out to the HCRCA moved through the legislative committee process, lawmakers witnessed an unprecedented level of opposition from Illinoisans. Nearly 85,000 witness slips were filed in opposition to the legislation, with one amendment receiving more than 54,000 opposing witness slips. Democrats ignored these residents, and together with the Governor instead said it is OK for people to be discriminated against in the workplace and even to lose their jobs if they do not submit to the heavy hand of state government.
As written and signed by Gov. Pritzker, the COVID-19 carve-out takes effect on June 1, 2022.
Redistricting lawsuit to be heard in December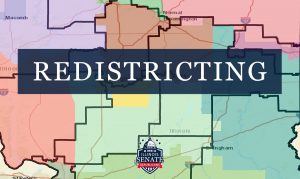 After declaring the initial legislative map drawn behind closed doors and signed into law by Gov. Pritzker as unconstitutional, a panel of three federal judges has set the week of Dec. 6 to hear challenges from a combined group of plaintiffs to the Democrats' second set of maps.
The set of maps in question establishes the legislative boundaries for the 118 House and 59 Senate Districts that will be in place from 2022-2032. Multiple groups – including Senate Republican Leader Dan McConchie and House Republican Leader Jim Durkin, the Mexican American Legal Defense and Educational Fund (MALDEF), and the East St. Louis branch of the NAACP – are suing based on a belief that the Democrats' new redistricting maps still violate the U.S. Constitution and the federal Voting Rights Act of 1965.
During a Nov. 5 status call on the case, plaintiffs challenging the second set of maps agreed to submit their own maps or remedies to the court by Nov. 10. Defendants, which include Senate President Don Harmon and Speaker of the House Chris Welch, would then have until Nov. 22 to file a response.
U.S. District Judge Robert M. Dow Jr., who presides over the panel, said the case will be heard in an expedited manner, so as not to disrupt the 2022 election calendar, which allows candidates to begin circulating nominating petitions in mid-January.
New tax pinch this holiday season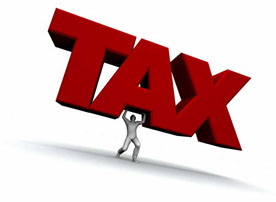 Illinoisans who use the Internet for their holiday shopping will notice a new spike in sales tax rates from online retailers. A change in state law now requires online retailers to charge the sales tax rate collected in the municipality where the shopper lives. For Chicagoans, this tax rate for online purchases is 10.25 percent. Prior to this year, online retailers like Amazon only had to charge the 6.25 percent state sales tax. Not too long ago, they were not required to charge sales taxes at all if they didn't have a physical brick-and-mortar presence in the state.
Due in large part to this new online sales tax law, sales tax revenue is up 17 percent in Illinois from January to September this year compared to the same period in 2019, prior to the pandemic. The new online sales tax legislation is just one of 24 tax and fee hikes that have been put in place since Gov. Pritzker took office. Through these increases, a combined $5.2 billion more has been spent by Illinois consumers.