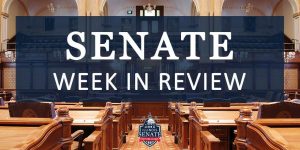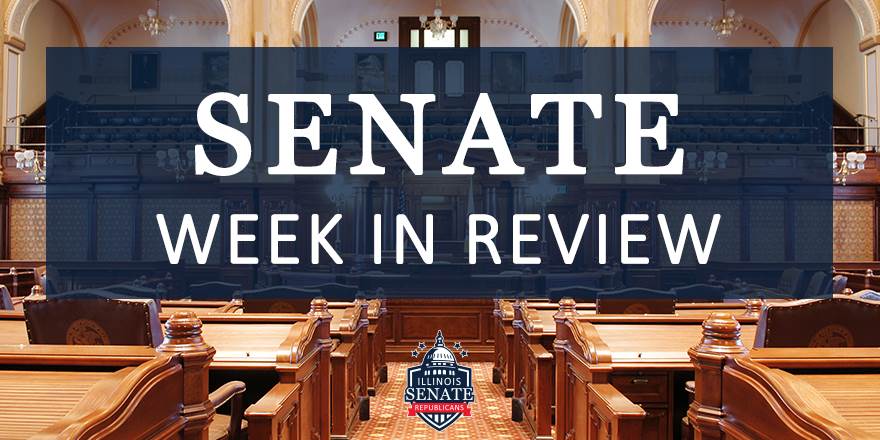 SPRINGFIELD – Senate Republicans unveiled a package of education legislation during the week aimed at empowering parents and improving opportunities for students.
Bills also advanced during the week to help Illinois Department of Children and Family Services (DCFS) workers protect themselves, and to help encourage the purchase of cars made in Illinois.
Meanwhile, Illinois goes mask-optional in most places starting Feb. 28.
Empowering parents, increasing opportunities for students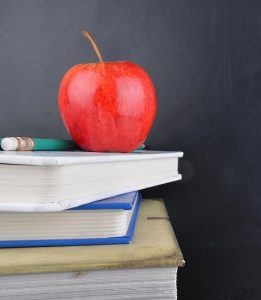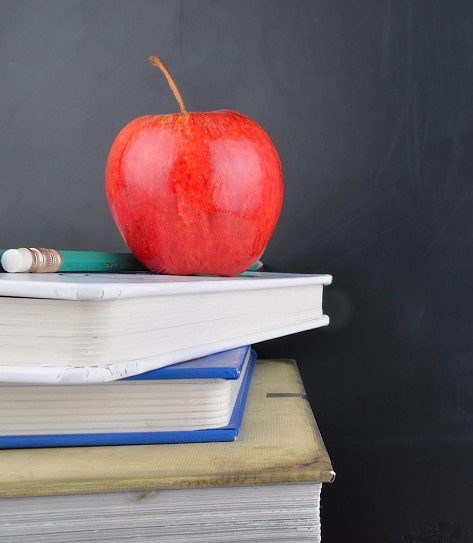 Education reform legislation unveiled Feb. 24 by Senate Republicans aims to give Illinois parents a greater voice in statewide education decisions that affect their children, according to State Sen. Jil Tracy (R-Quincy).
Tracy says members of local school boards are held accountable to the families of their districts via elections. Even though the Illinois State Board of Education (ISBE) makes decisions on rules and guidelines that affect all public schools, the State Board is made up entirely of members who have been appointed by the Governor.
Senate Bill 4180 would add five new elected positions to the State Board. These members, elected from each of the state's five judicial districts, would be directly accountable to the parents and families who elect them.
Another component of the package is intended to bring greater transparency to school curriculums. Senate Bill 4179 would require schools to publicly post on their districts' Web sites, at least twice per year, all the learning materials and activities used for student instruction, and the policies and procedures for review and approval of the materials and activities. This would ensure that parents can find out what their children are being taught, so that they can work with their school board members regarding any concerns.
Senate Republicans are also working to strengthen the "Invest in Kids" program, which helps disadvantaged students in struggling schools by offering them scholarships to private schools. The program is funded by private donations that qualify for state tax credits.
Senate Republicans identified two major issues with the "Invest in Kids" program that create uncertainty for participating families, including a pending expiration for the entire system, along with concerns that students who receive a scholarship one year may not receive it the following year.
Senate Bill 4181 eliminates the "Invest in Kids" program's expiration date while creating an award preference for existing recipients. Senate Bill 4182 updates the "Invest in Kids" program's tax credit language to better align it with existing federal tax credits, allowing donors to maximize existing federal tax benefits while channeling more private funds into scholarships for under-privileged children.
Allowing DCFS workers to protect themselves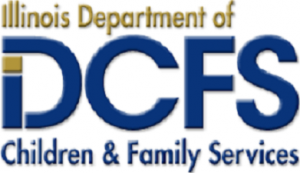 DCFS workers may soon have a new option to protect themselves while working. The Senate approved legislation Feb. 25 to allow DCFS employees to carry mace or pepper spray while on the job.
Senate Bill 1486 was filed in response to the recent brutal killing of Deidre Silas, a DCFS investigator who was in the process of checking the welfare of a child, as well as the death of Pamela Knight, who died in 2018 from injuries received while attempting to take a child into protective custody.
The Senate also advanced Senate Bill 3197 on Feb. 23, which provides the same health insurance benefits to the families of DCFS investigators killed in the line of duty that are available to the families of law enforcement officers killed in the line of duty.
Both bills now move to the House of Representatives for further consideration.
Encouraging the purchase of cars made in Illinois
Consumers in the market for a new car or truck may soon be eligible for a modest rebate on the title fee if they purchase a vehicle made in Illinois.
Senate Bill 3609 provides a $25 rebate toward the title fee for cars and light trucks manufactured in Illinois.
The Senate passed the bipartisan legislation on Feb. 23.
Mask mandate expires for most on Feb. 28
Masks officially become optional on Feb. 28 in most settings in Illinois. Gov. JB Pritzker announced the policy change recently following similar moves from governors in other states.
Earlier this week, Chicago's Mayor announced the city would be following suit, dropping its mask mandate on Feb. 28, as well as its more-strict proof-of-vaccination mandates.
Gov. Pritzker said he is not willing, however, to lift the mask mandate for K-12 schools yet, though his mask rules for schools are currently not in force due to a temporary restraining order issued by a Sangamon County judge. Last week, a bipartisan majority of lawmakers of the Joint Committee on Administrative Rules (JCAR) struck down an attempt by the Pritzker Administration to reinstate his previous mask rule for schools. Attorney General Kwame Raoul has filed an appeal with the Illinois Supreme Court to get the Governor's school mask mandate back into effect.
In the meantime, mask requirements will remain in place after Feb. 28 for healthcare facilities, public transit, and congregate facilities such as prisons.