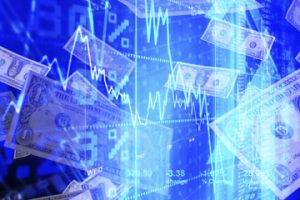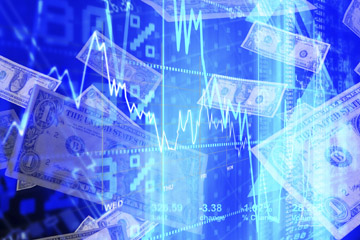 SPRINGFIELD – Gov. JB Pritzker and Democrat legislative leaders have once again chosen big government over permanent tax relief for Illinoisans, forcing through in the early-morning hours of April 9 an election-year budget that increases state spending by more than $3 billion but only provides minimal and temporary tax relief for families.
State Sen. Jil Tracy (R-Quincy) says Republican legislative leaders have for months offered plans that would have provided more permanent tax relief for taxpayers, not just election-year temporary tax relief gimmicks; however, Democrats budgeteers did not include any of those ideas in their $46.5 billion spending plan.
"We are offering real tax relief, permanent tax relief, tax relief that does not involve raiding other state funds. They are offering temporary relief, which is rather ironic," Tracy said. "Illinois has been flooded with billions in relief money from the federal government, but so much of that had been squandered. It would be nice to know where it was spent."
Tracy says the bungled handling of the Unemployment Insurance (UI) Trust Fund is another example of Democrat leaders' fiscal carelessness. Majority Party legislators shirked their fiscal responsibilities by not fully paying Illinois' $4.5 billion UI trust fund deficit. Late in March, they approved a partial payment of $2.7 billion, leaving a $1.8 billion debt. Instead of using the once-in-a-lifetime flood of federal funds to fix the state's UI deficit, Democrat leaders spent it on pork projects in their own districts.
"Last year at the end of Spring Session, I stood with several of my colleagues expressing concern that money was being diverted from jobs-creating programs at a time when Illinoisans need them the most. Our fiscal analysis had revealed an additional $16 billion in unanticipated tax revenues, so there was no need for tax hikes, budget cuts or a cut in job incentives. We asked, 'Where does it end? When is it enough?' We could easily ask those questions again this year," Tracy said. "It seems like this budget is right out of an election-year playbook. Bigger government, more spending, temporary tax relief."
Tracy says Senate Republican attempts at working with budgeteers have been repeatedly rebuffed, but they will continue their efforts to work with Democrat leaders to pass a balanced budget with the business and government reforms needed to boost Illinois' economy and jobs.
Fiscal Year 2023 runs from July 1, 2022, through June 30, 2023.