SPRINGFIELD – In typical, last-minute fashion, Democrat legislative leaders filed and passed a state budget in the early morning hours of April 9, which includes the most spending in Illinois history and provides only temporary election-year tax relief.
Meanwhile, a late session push through the General Assembly provided some additional support and resources for law enforcement officers struggling to keep up with surging violent crime. However, Democrat leaders blocked the passage of legislation that would address the underlying problems leading to the public safety concerns, including repealing sections of the SAFE-T Act.
In other news, several Senate Republican initiatives passed out of the General Assembly in the final few days of the spring session.
Late-night budget passed in General Assembly
In what's become an unwelcome General Assembly tradition, the state's budget was rushed through the legislature during the final hours of the last scheduled day of session. This year's budget was full of election-year gimmicks and new permanent spending.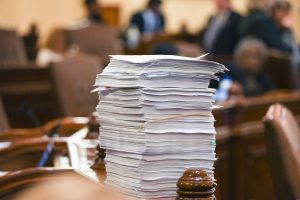 The Fiscal Year 2023 budget spends $46.5 billion, which sets the record for the most spending in state history. This is a billion dollars more than what the Governor proposed during his February Budget Address.
In addition to the spending, Democrat leaders presented temporary tax relief totaling $1.8 billion that just so happens to end shortly after the upcoming 2022 fall elections. The short-term relief includes freezing the motor fuel tax inflationary increase for six months, suspending the one percent sales tax on just groceries for a year, and a one-time property tax income tax credit rebate check.
On the other hand, Senate Republicans proposed a legislative package of permanent tax relief that included capping the state's sales tax on gas at 18 cents per gallon, cutting the one percent sales tax on food and prescription, increasing the senior income tax exemption from $1,000 to $2,000, increasing the property tax income tax credit from 5 percent to 10 percent, and creating a childcare credit in an amount equal to 25 percent of the federal tax credit for each qualifying child.
State Sen. Jil Tracy (R-Quincy) says that state lawmakers had a golden opportunity to provide real relief to Illinois families struggling to keep up with high inflation and out-of-control taxes. She is extremely disappointed that the Majority Party chose to only provide gimmicky relief that expires after Illinois' election is over.
Law enforcement to receive some help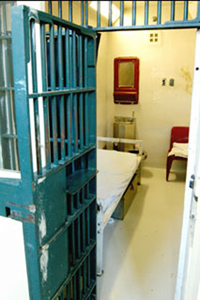 During the final hours of this spring's legislative session, the General Assembly passed legislation that provides Illinois law enforcement with additional funding for mental health, retention incentives, pay increases, daycare support, retirement assistance, and body cameras. Additionally, water-downed legislation to help combat organized retail theft and carjackings made their way to the Governor's desk.
These measures were all filed and passed within a matter of a few days, as Democrat leaders appeared to scramble to take some action regarding the rise in violent crime. However, Senate Republicans have had proposals on the table for nearly a year and a half that not only provide aid to help law enforcement officers, but also hold violent criminals accountable—something clearly lacking from what was passed out of the Legislature.
Tracy says while Democrat leaders have finally taken an interest in the state's spiking crime and the lack of resources that police officers need to fight back, she would have liked to see the General Assembly take up ideas within the Senate Republicans' public safety package to truly address the underlying issues causing the problems.
Tracy says she fears that without the passage of legislation that truly holds violent criminals accountable for their actions, the measures that passed may only serve as a temporary bandage.
State's Attorneys warn lawmakers of need to fix criminal justice issues
If no action is taken to undo recent controversial criminal justice reforms, prosecutors will soon have a much harder time keeping dangerous criminals behind bars. That was the message from several State's Attorneys who visited the Capitol April 6.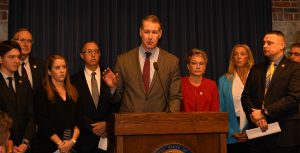 The State's Attorneys from Fayette, Kendall, Mercer, and Vermilion counties held a press conference with members of the Senate Republican Caucus to highlight the need for action. They warned about changes to criminal law statutes that will kick in on January 1, changes that will make it nearly impossible to hold many violent criminals in jail while they await trial. In addition, they expressed serious concerns regarding other provisions, including a new rule that will potentially allow victims of domestic violence and sexual abuse to be ordered to testify almost immediately at bond hearings.
The changes in law were due to the passage of the SAFE-T Act in 2021. That legislation, totaling nearly 800 pages, was passed in the middle of the night on a party-line vote, with little advance warning during a lame-duck session of the Legislature.
One of the state's attorneys noted a recent case in which a suspect was caught on video shooting at a car. Because of provisions in the SAFE-T Act, a suspect can't be held in pre-trial custody for that crime unless prosecutors can identify a person that the suspect poses an immediate threat to. While the shooter in that case could be identified, the individual or individuals in the car could not be, so the suspect would have to be released.
The state's attorneys noted the chilling effect that other pending changes have had on the law enforcement community, pushing many officers and sheriffs into leaving their careers in police work behind. They also noted that they believe the changes will encourage and embolden criminals.
Senate Republicans filed legislation earlier in the year that would repeal these new pre-trial provisions, but they were never given consideration.
A final push on legislation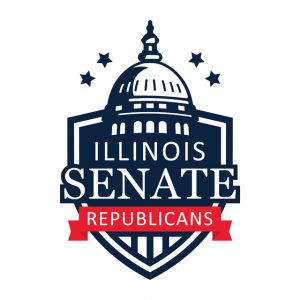 During the final two weeks of session, Senate Republicans were able to pass several different initiatives through the General Assembly.
The Senate Republican legislation that passed in the final days include:
Senate Bill 1405: Ensures the opportunity for at least one visitor of a patient in a hospital or long-term care facility.
Senate Bill 1486: Allows Department of Child and Family Services frontline workers to carry pepper spray for defensive purposes while investigating child abuse and neglect. The employees would be required to complete a training program from the Illinois State Police on the proper use of pepper spray.
Senate Bill 2942: Clarifies that a judge can use his or her discretion to clear disinterested parties, excluding media, from the courtroom during the victim's testimony even if the victim is older than 18 if the crimes were committed while the victim was still a minor. To safeguard the constitutional rights of defendants, the judge must find that parties do not have a direct interest in the case and must put their basis for that finding into the record.
House Bill 5184: Clarifies the relationship between Veterans Assistance Commissions (VAC) and county boards regarding funding. There are currently six pending lawsuits in Illinois regarding the perceived misinterpretation of the current statutes as they relate to funds appropriated in county budgets for veterans' assistance. It also gives county VACs sole control over administration and distribution of the funds, removing county board involvement.
House Bill 5496: Replaces the words "accident" or "accidents" with the words "crash" or "crashes" to clarify that not all vehicle collisions are accidents. The idea for the legislation was brought forward by the family of an individual who was struck and killed by a drunk driver. Since those who drive drunk are making a choice to get behind the wheel while impaired, the family felt the word accident did not describe the tragic circumstances of the crime in which their loved one was involved.
House Bill 4593: Prevents predators from claiming they did not know they solicited a minor for sex to escape punishment.
House Bill 5447: Permits members of the Downstate Police Pension Fund who marry after retirement to designate their spouse for a limited survivor benefit. The deceased pension fund member would have had to be married for a minimum of five years, and the benefit expires after a period of 15 years.
Senate Bill 3127: Classifies emergency dispatchers as first responders under Illinois code to give them the same recognition as police, firefighters, and medics.
The General Assembly adjourned its spring legislative session in the early hours of April 9. Legislators are expected to return to the Capitol for veto session during the fall.