SPRINGFIELD — State legislators are back in their home districts after completing a truncated spring legislative session that ended in the early morning hours of April 9.
More than 400 bills cleared both chambers of the General Assembly, and most measures will be signed into law in the coming months.
Democrat leaders who control the flow of legislation failed to take action to replenish a $1.8 billion deficit in the Unemployment Insurance Trust Fund, and skipped the issue of ethics reform altogether.
The Majority Party also ignored pleas from law enforcement and prosecutors to correct problems within the so-called SAFE-T Act, and may face litigation over their decision to require gas station owners to place stickers on every gas pump announcing the legislative-driven delay in implementing a tax increase of 2-3 cents on gas.
With most Illinoisians concerned about the rise in crime and the cost of living, many are calling what passed this legislative session nothing more than election-year gimmicks as the bills fail to address fundamental and systemic issues within the state.
More than 400 bills clear Senate and House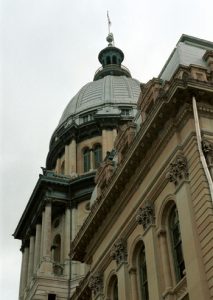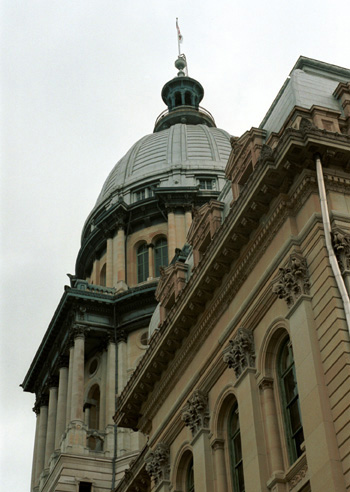 During this year's truncated spring legislative session, 408 Senate and House Bills passed through both chambers of the General Assembly. In the coming months, Governor JB Pritzker will take final action on each piece of legislation.
His options are to sign a bill into law, issue a partial veto that includes recommended changes to a bill, or issue a full veto of a piece of legislation. If he takes no action on a bill that is sent to him, it automatically becomes law after 60 days.
Unless a procedural move is utilized to delay sending a bill to the Executive Branch for final action, bills must be sent to the Governor within 30 days of full passage.
Democrat leaders delay action on UI debt
When Democrat legislative leaders chose to leave a $1.8 billion deficit in the state's Unemployment Insurance (UI) Trust Fund, they knew they had until July 3, 2022, to pay the remainder of the debt before tax increases on businesses and benefit reductions for unemployed Illinoisans kick in.
When negotiations on how to handle the deficit broke down, Democrat leaders took a page from the pension deficit playbook and kicked the can down the road. Through legislation passed near the end of session, the date when the tax hikes and benefit reductions were expected to kick in was pushed back to January 1, 2023—conveniently after the election. Costly interest payments on the debt will continue to accrue while lawmakers take the additional six months for action.
State Sen. Jil Tracy (R-Quincy) says the remaining deficit was not necessary, because Illinois was sent more than enough money through either direct or indirect federal COVID-19 dollars to backfill the full $4.5 billion deficit in the UI Trust Fund. In fact, most states did use their federal funds for this intended purpose, and Illinois remains one of only a few states that still have a deficit in the UI Trust Fund.
The decision not to replenish the UI Trust Fund comes at a time when inflation continues to climb, and many believe the nation is headed toward another recession. Recessions trigger higher unemployment, and Tracy says it was irresponsible to leave a gaping hole in the fund that unemployed people rely on to help make ends meet when they are out of work.
Democrat leaders silent on ethics reform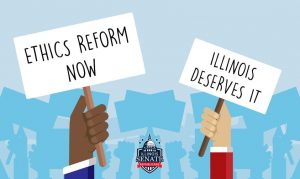 When the Legislature passed a watered-down version of ethics reform in 2021, Democrat leaders from both chambers promised it was just a first step, and that more work needed to be done. Those words rang hollow this year when the Senate Ethics Committee failed to hold even one meeting.
Despite the 22-count public corruption and racketeering indictment against former House Speaker Michael Madigan, and news last week that yet another Statehouse Democrat was under federal investigation for political wrongdoing, exactly zero ethics reform bills were heard this year.
Senate Republicans pushed forward with their commitment to ensure an ethical and corruption-free state government this year by filing a robust package of ethics reform bills. The Senate Republicans' package would have empowered officials to better investigate, indict, and prosecute cases of political corruption, and would have strengthened lobbying laws.
Problems remain with SAFE-T Act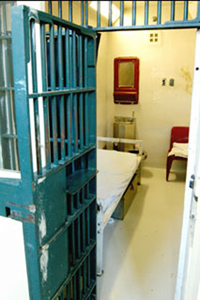 With no action taken to address problem areas of the so-called SAFE-T Act, as of January 1, 2023, it will become increasingly more difficult to detain many violent offenders beyond the initial arrest.
Several State's Attorneys from across the state outlined scenarios that would prohibit the detention of violent accused offenders, even those with multiple felony convictions in their past. The front-line law enforcement officials said in many cases those accused of crimes like aggravated discharge of a firearm—a Class I Felony, armed and repeated domestic violence, and other felonies, would have to be set free under the sloppy wording of the SAFE-T Act.
The 800-plus-page Act was pushed through by Democrat leaders in the middle of the night during a lame-duck session of the General Assembly in 2021. While some provisions that took effect this year showed immediate problems, including electronic monitoring and defendants who violated the terms of their home monitoring to commit new violent crimes, many elements of the ill-conceived bill will take effect on January 1, 2023.
Tracy says she will continue to advocate for changes to the SAFE-T Act that show equal respect for victims and the accused, and which protect the safety of police officers and the public.
Lawsuit considered over gas tax sticker
According to the United States Bureau of Labor Statistics, gas costs have risen by an alarming 48 percent over the last year, and oil prices have skyrocketed by 70 percent. Attempts to provide motorists with relief was a topic of much debate during the recent legislative session.
Senate Republicans filed legislation that would permanently cap the sales tax on gas at 18 cents per gallon, which would provide Illinoisans with savings of up to 16 cents per gallon and put real money back into consumers' pockets. Democrat leaders, on the other hand, advanced a temporary election-year measure that would not reduce the current price of gas, but would only delay until after the election an increase of 2-3 cents, which would have originally taken effect on July 1.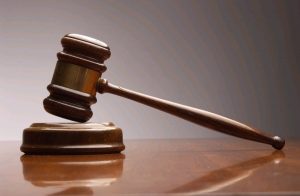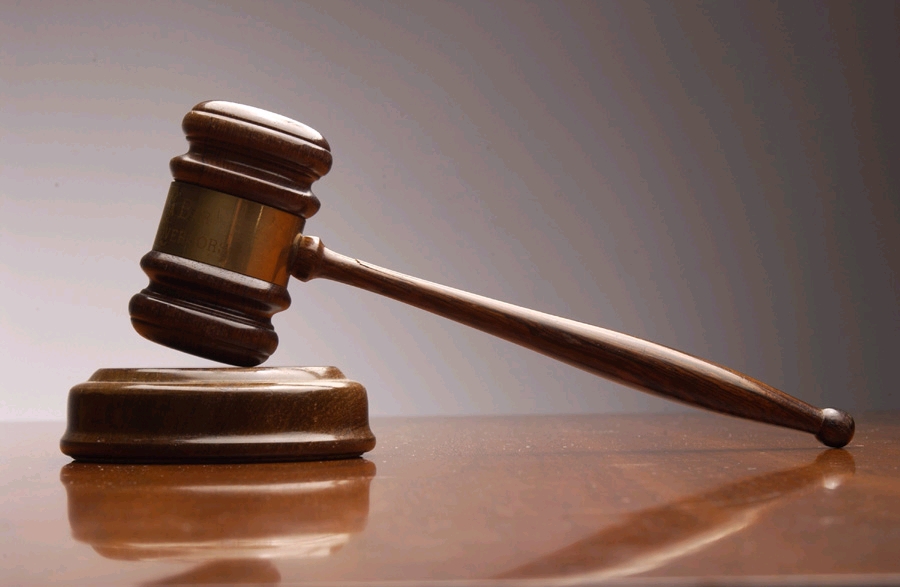 Along with the Democrat leaders' measly gas savings, every gas station in the state will be required to place stickers at every pump that announce the delay in the tax increase through legislative action. Those found in violation of the sticker requirement will face misdemeanor charges and a fine of $500 per offense. A lawsuit is in consideration to oppose the mandate. Tracy says it is wrong to force businesses to post political messaging, and those who don't comply should not be penalized.