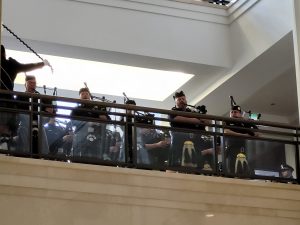 My staff had the privilege of attending the annual Police Officer Memorial Ceremony May 5 at the Illinois State Library.
Words cannot express my sorrow for those brave men and women who made the ultimate sacrifice, and I pray that the fallen officers' families may continue to find peace and comfort during these difficult times.
I would also be remiss if I did not include a tribute to Knox County Sheriff's Deputy Nicholas Weist, a hero who sadly lost his life in the line of duty on April 29 .