SPRINGFIELD – The Illinois General Assembly will apparently not be returning to the Capitol during the month of July, according to State Sen. Jil Tracy (R-Quincy), as the Governor and Democratic legislative leaders are delaying their plans for a special session focused on passing pro-abortion legislation.
In other action, the Illinois Supreme Court has sworn in its first African American woman Justice.
Meanwhile, a suspect has been charged after an Illinois community's July 4th celebration quickly turned to tragedy.
Also, the Illinois Supreme Court is urging action to protect recreational access to streams and rivers. At the same time, much of the state is hoping for rain to relieve extremely dry conditions, and a conservation plan has relaunched that aims to protect watersheds.
Pritzker, Democratic leaders hold off on Special Session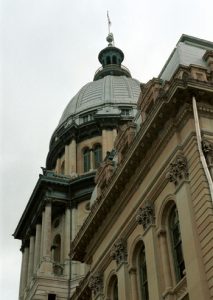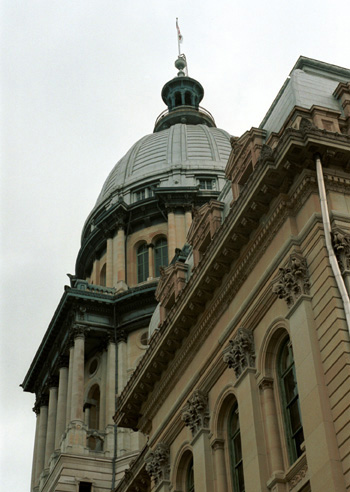 Tracy says despite strongly hinting that the General Assembly would hold a special session on abortion in July, Gov. JB Pritzker, Senate President Don Harmon, and House Speaker Emanuel "Chris" Welch have issued a joint statement saying in part that they plan to hold a special session later in the year.
In June, the Governor called for a special session following the U.S. Supreme Court's overturning of Roe vs. Wade. Speculation had centered on the week of July 4-8, but the Governor and chamber leaders issued their statement on July 5, putting off any such special session for now. They said in their release that, "We plan to work closely together for the remainder of the summer to assess every possibility of what we can do and convene a special session in the coming months."
This despite the fact that Illinois already has strong protections in place for abortion, allowing people to obtain an abortion for any reason, at any time during a pregnancy, and the procedures can be paid for with taxpayer funds. Pritzker also recently signed legislation into law that removed the requirement for parents to be notified before their minor child receives an abortion.
State Supreme Court swears in new Justice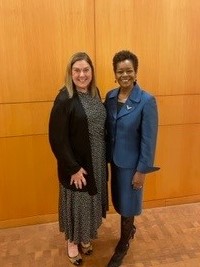 The Illinois Supreme Court has a new Justice. Lisa Holder White was sworn in July 7 at a ceremony at the Abraham Lincoln Presidential Library to replace retiring Justice Rita Garman. Holder White is the first African American woman to serve on the state's highest court in its 203-year history.
Justice Holder White received her undergraduate degree from Lewis University and her law degree from the University of Illinois at Urbana-Champaign. She has previously served as a Judge on the Illinois Appellate Court, a Circuit Judge, an Assistant State's Attorney, and a Public Defender.
Suspect Charged in Highland Park Shooting  
Authorities have filed charges, including seven counts of first-degree murder, against the man suspected of opening fire on the crowd attending Highland Park's Independence Day parade. Lake County State's Attorney Eric Rinehart stated that further charges will be filed.
Just after 10 a.m. on July 4, as the community's annual parade had just started, a man fired on the crowd from a rooftop along the parade route, killing seven people and injuring dozens more.
On July 5, Gov. Pritzker issued a disaster proclamation for Lake County to help provide additional state resources for recovery efforts in the community.
State Supreme Court: General Assembly should open access to small rivers, streams 
Under current state law, landowners can restrict access to rivers and streams that cross their property, unless that body of water is considered navigable (of sufficient depth for use in commerce).
That concept was tested in a recent decision from the Illinois Supreme Court involving two landowners. One landowner has two parcels along the Mazon River. One of the parcels is landlocked, so the owner would access it by paddling a kayak on the river from the other parcel. However, the owner had to traverse a part of the river that flowed through a parcel owned by a second individual. The second owner was trying to block the first owner from being able to travel that section of the river.
The Illinois Supreme Court ruled in favor of the second landowner, saying that he does have the right under state law to restrict access to the part of the river that crosses his property.
However, multiple justices on the state's high court have urged the Illinois General Assembly to take up the matter and change state law to allow recreational use of waterways that cross private property.
Dry conditions take hold for much of Illinois 
According to the most recent report from the United States Drought Monitor, much of the state is currently facing unusually dry conditions. Large swaths of Northern, Eastern, Central, and Southern Illinois are currently classified as "Abnormally Dry," while a large portion of East-Central Illinois, along with parts of Southern and Northwestern Illinois, are in a "Moderate Drought," and a small part of Eastern Illinois is rated as "Severe Drought." 
According to the report, the impact of abnormally dry conditions typically is seen as lawns turning brown as soil moisture declines. A moderate drought brings with it stress for crops, garden plants, and even trees.
According to the United States Department of Agriculture, 44 percent of the state's topsoil is considered "short" or "very short" for moisture.
Conservation program enrollment open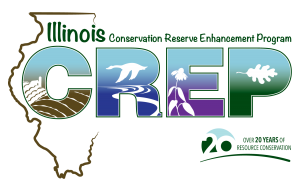 The state of Illinois is relaunching a program designed to help protect the environment by paying to take qualifying farm ground out of agricultural production. The Illinois Department of Agriculture and the Department of Natural Resources are putting $50 million toward the Conservation Reserve Enhancement Program (CREP), which had previously been discontinued in 2015 due to a lack of funding.
The goals of the CREP program are to reduce sediment and nutrient runoff, improve water quality, and to create and improve fish and wildlife habitats. The program works by making rental payments to landowners to take land out of production.
Opened on June 15, the CREP Program is available the 68 counties that make up the Illinois River and Kaskaskia River watersheds (which include tributaries and other rivers that are part of those watershed systems). More information is available at https://www2.illinois.gov/dnr/conservation/CREP/Pages/default.aspx .