Legislators currently home in their districts for the holiday season will return to Springfield after the new year for the traditional "lame-duck" session to likely take up controversial measures ahead of the new General Assembly.
In other news, a recent survey showed that Illinois has the highest percentage of small businesses implementing hiring freezes during the holiday season. Larger businesses in Illinois are also not exempt from economic strain as Stellantis released news late last week that its Belvidere Assembly Plant would be shutting down for at least the next six months, if not permanently. In both cases, increased expenses were cited as the major consideration.
And the Illinois State Board of Education is seeking tutors for its Illinois Tutoring Initiative, which provides high-impact tutoring on a statewide basis to different school districts.
Lame-duck session is approaching

Shortly after the new year begins, legislators will return to the Capital City for the biennial "lame-duck" session, which is scheduled for five days beginning Jan. 4. State Sen. Jil Tracy (R-Quincy) says lame-duck session is a period where the General Assembly meets after the November election but before sitting legislators' terms have expired.
In Illinois, lame-duck session is traditionally held after the first of the year because bills that pass prior to May 31 in a calendar year only need a simple majority vote, rather than a three-fifths majority vote, to have an immediate effective date. Because the inauguration of the new General Assembly isn't until Jan. 11, lawmakers have five scheduled days of session to push through potential legislation that can be immediately enacted.
As a term, "lame duck" is commonly used to refer to politicians with known ending dates such as legislators who are retiring at the end of their terms or who have lost re-election. Lame-duck session allows these members the ability to vote on measures even though they no longer are accountable to their voters. Often, the most controversial bills are taken up during this period.
Illinoisans remember the last lame-duck session in January 2021, when the Majority Party rammed through the SAFE-T Act just hours before the start of a new General Assembly. This year, Senate Republicans expect other controversial measures to be taken up, including gun control and abortion expansion.
To view the Senate schedule for its lame-duck session, and the spring session for the 103rd General Assembly, click here.
Survey shows Illinois small businesses lead nation in hiring freezes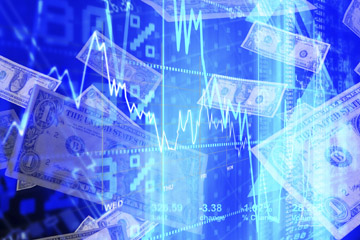 The December Hiring report from Alignable Research Center showed multiple negative trends for small businesses' hiring practices in the holiday season. Most notably, there was an increase in Illinois' small-business hiring freezes. Sen. Tracy says the report shows that Illinois has the highest percentage of small-business hiring freezes in the country at 82 percent of small businesses planning on not hiring additional staff until at least the spring of 2023.
Collectively, small businesses are unable to afford additional staff due to inflation, reduced revenues, high labor costs, and an overall fear of recession. Of the data collected, the hardest hit businesses were those in agriculture, real estate, and finance.
This quarter's data does not follow previous years' trends, where small businesses usually hire extra help during the holiday shopping season. While last year 36 percent hired additional part-time workers, this quarter's percentage was only 6-9 percent.
While most small businesses have only instituted hiring freezes, 11 percent of owners have planned for layoffs in December. This increased 8 percent from November. While not the highest state percentage in America, it is only smaller than five other states, placing Illinois in the top ten for number of small businesses planning layoffs.
Stellantis idling Assembly Plant and laying off workers
Beginning Feb. 28, Stellantis will be pausing work at its Belvidere Assembly Plant for several months, if they decide to resume at all, resulting in hundreds of layoffs. About 1,350 people are employed by the automobile production plant.
The Stellantis Plant, which has produced the Jeep Cherokee since 2017, claims that its difficulties came from the rising costs of the electric vehicle market, the coronavirus pandemic, and a global microchip shortage. As of right now, the company is looking into repurposing the Belvidere facility, and retraining staff as it becomes necessary.
This mass layoff echoes a similar lay off in Summer 2021, which limited the plant to working only one shift rather than two. This partial closing resulted in 1,650 layoffs. At that point, declining Cherokee sales were cited as the main reason. This year, Cherokee sales dropped an additional 61 percent, according to Stellantis.
ISBE seeking tutors for Illinois Tutoring Initiative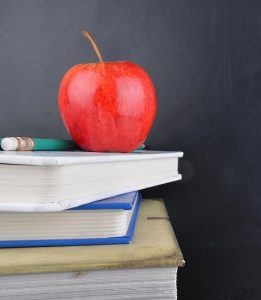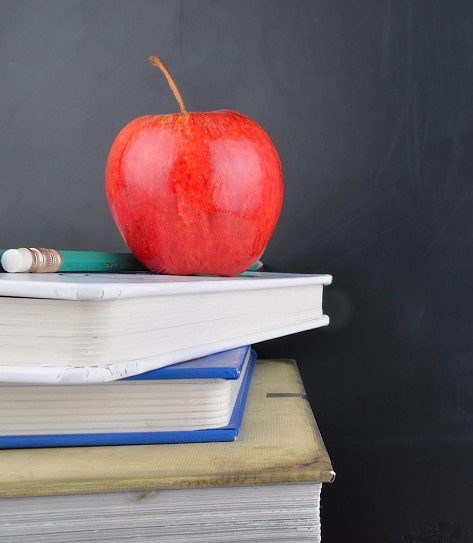 The Illinois State Board of Education (ISBE) is seeking applicants to become tutors for its Illinois Tutoring Initiative. The program trains and matches tutors in Illinois' highest-need school districts.
Currently, 1,270 students across 45 different school districts are using the program. Another 27 school districts have received grant funds to design and implement their own local programs, which will reach up as many as another 2,000 students.
Tutors are needed across the state to support students in grades 3-8 in literacy and math (in-person) and high school in math (online). Tutors must have a high school diploma or equivalent and be willing to meet with students for three sessions per week for eight to 14 weeks. Tutors are paid hourly with a rate of $50 per hour.
Those persons interested in becoming a tutor should apply to the Institutional Partner Office in the region where they would like to apply to tutor. To view a map of the regions, visit www.isbe.net/ILTutoringInitiative. There is no deadline to apply, and tutors can apply on an ongoing basis.
Click here for more information.