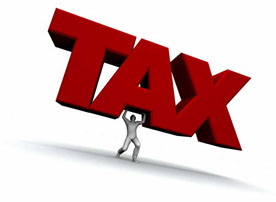 SPRINGFIELD – Illinois is one of just 12 states that still has a state estate tax, and State Sen. Jil Tracy (R-Quincy) is sponsoring legislation to eliminate that tax and keep Illinois competitive with the 38 other states in the nation.
Senate Bill 140 amends the Illinois Estate and Generation-Skipping Transfer Tax Act to eliminate the state tax for persons dying on or after the effective date of the new law or for transfers made on or after the effective date.
"Many of us were born and raised in Illinois and are proud to call it our home. It is no secret however, that Illinois is a state notorious for its tax burden on its residents, especially when compared to neighboring states. Thirty-eight other states do not have a state estate tax," Tracy said. "Illinois' unfriendly business climate is the reason so many large companies are leaving the state or significantly reducing their corporate presence here. We need a business advocacy mindset with initiatives to help Illinois better compete, create jobs, and boost its economy."
The 50th District Senator says the Illinois estate tax is imposed on a decedent's estate before distribution to heirs. The amount of the tax is calculated after allowable deductions. The Illinois estate tax rate is graduated and goes up to 16 percent; however, it is only applied on estates worth more than $4 million.
"Generational businesses small and large, especially our farmers, are the bedrock of our economy. Years of hard work and dedication should not be penalized when a family member dies and the business is passed to other family members," Tracy said. "A state estate tax punishes employers for building their businesses in Illinois instead of recognizing and rewarding their entrepreneurial spirit. It makes sense to join 38 other states and eliminate the state estate tax in Illinois."
Senate Bill 140 awaits assignment to a Senate Committee for public hearing.