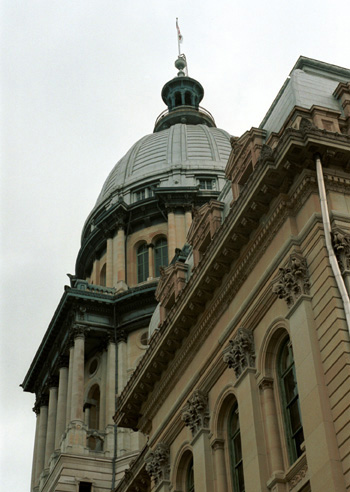 SPRINGFIELD – State Sen. Jil Tracy (R-Quincy) says local communities must retain their control over their local libraries, which is why she did not support a bill passed by the Senate May 3 that threatens local libraries' state funding.
House Bill 2789 requires the adoption of the American Library Association's Library Bill of Rights and says that libraries will not be eligible for state grants unless they adopt it.
"Whatever your thoughts are about certain books, we should NOT be allowing a little-known organization, which has not been elected by Illinoisans, to tell our local officials what to do about our libraries when we already have elected people in our communities tasked with doing that," Tracy said. "We already have a Bill of Rights in both the U.S. and Illinois Constitutions; we don't need to be stripping away control from our locally elected library boards and then threatening to defund them."
During debate of the bill in the Senate, Sen. Tracy had the sponsor verify that House Bill 2789 includes an option for local libraries to instead "develop a written statement prohibiting the practice of banning books or other materials within the library or library system" rather than adopt the Association's Bill of Rights, if they so choose.