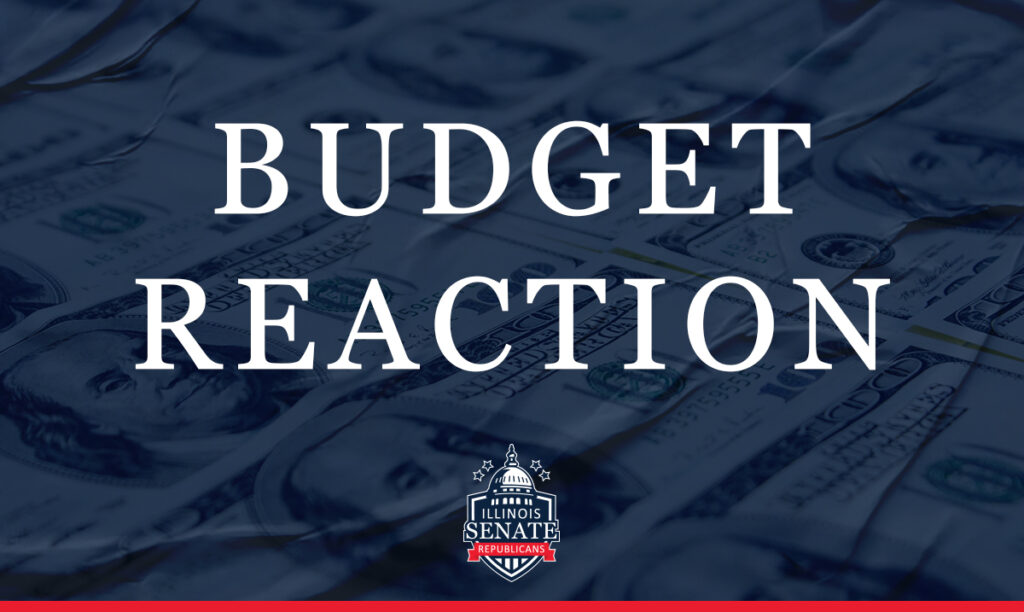 SPRINGFIELD – Gov. JB Pritzker and Democratic legislative leaders once again chose bigger government and special interests over plans that better reflect the priorities of Illinois citizens, approving a $50 billion spending plan May 25.
State Sen. Jil Tracy (R-Quincy) says Senate Republicans have for months offered plans that would better reflect the priorities of hard-working taxpayers, and while Democratic budgeteers did address some of those ideas, at the end of the day, they simply missed the mark of what is needed for the state of Illinois and its people.
"In recent years, the state's budget was made possible with the help of billions of federal tax dollars. But the fiscal picture has changed," Tracy said. "Federal pandemic aid is ending, and an economic slowdown is looming, but Democrats passed the largest spending plan in Illinois history, relying on one-time revenues. That fiscal plan, by any financial measurement, is not sustainable."
Tracy says confounding funding negotiations is a ballooning, $1.1 billion free healthcare program for undocumented immigrants. The program has continued to significantly exceed budget projections since its implementation and no cost controls have ever been put in place.
"Illinois is the only state in the nation to offer healthcare to undocumented immigrants at this scale. Yet, at the same time, state funding lags for already-established programs to help Illinoisans with development disabilities," Tracy said. "It should come as no surprise that we think Democratic leaders should reexamine their misguided spending priorities.
Fiscal Year 2024 runs from July 1, 2023, through June 30, 2024.