SPRINGFIELD – This week the Governor signed the Fiscal Year (FY) 2024 budget plan, the largest in state history.
In other news, a measure intended to provide tax relief at the grocery store is already set to expire beginning July 1.
Also, there is one more week to apply for the Governor's Hometown Awards, which recognize volunteer projects that have made a difference in their communities throughout Illinois. Applications will close on June 16.
Governor Signs $50 Billion Budget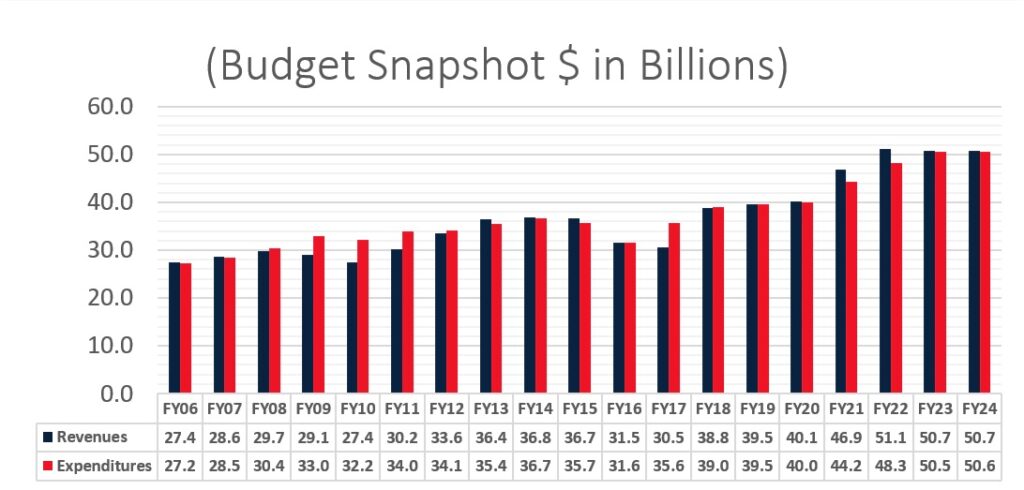 Despite warnings that the state's spending plan is likely unbalanced and sets Illinois up for an unstable future, Gov. JB Pritzker proceeded to sign the more than $50 billion budget this week—the largest in state history.
While the Governor claimed to prioritize fiscal responsibility, Senate Republicans continue to question hidden spending throughout the budget, including hundreds of millions of dollars the state will likely be responsible for under its free healthcare program for undocumented immigrants.
Senate Republicans also remain wary about how this plan, which is the only of its kind in the nation, will be sustainable in the years to come. With spending rapidly increasing year after year — $11 billion since Gov. Pritzker took office — it's unlikely the state will be able to sustain this trend without leaving taxpayers vulnerable during a time of economic instability.
In addition, at least two items in the budget don't kick in until halfway through the fiscal year (Jan. 1, 2024) but will require a full-year's appropriation in the fiscal years to follow. These important initiatives include Medicaid rate increases for healthcare providers and wage increases for providers for persons with developmental disabilities. These costs will have to be doubled in the next fiscal year budget and thereafter; however, the Governor's signed FY24 budget does not provide for that consideration.
State Sen. Jil Tracy (R-Quincy) says this budget is far from responsible. The Majority Party and the Governor had an opportunity to present a plan that is not only balanced and fiscally accountable, but also better considers the state's most vulnerable citizens.
Sales Tax on Groceries to Be Reinstated July 1

The Majority Party and the Governor failed to permanently eliminate or even extend the state's sales tax on groceries this legislative session. That means that beginning July 1, Illinoisans will again be paying more money when they check out at the supermarket.
The short-term suspension of the one percent sales tax took effect last summer as part of a series of temporary relief measures ahead of a major election. Senate Republicans advocated for permanent relief for the residents of Illinois who were instead provided only election-year gimmicks, says Tracy.
July's tax increase comes despite Senate Republican attempts again this year to provide long-term relief in Senate Bill 1150, which would have made Illinois the 38th state to permanently do away with the state grocery tax. It would have also exempted prescription drugs and other medical devices from the state sales tax.
Tracy says she is disappointed by the lack of action this spring session as families are still hurting from the effects of high inflation.
Applications for Governor's Hometown Awards Closing Soon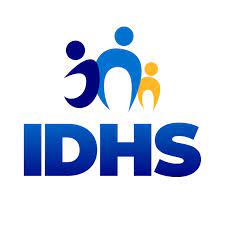 Applications are still being accepted for the Governor's Hometown Awards through June 16. Hosted by the Illinois Department of Human Services (IDHS) with The Serve Illinois Commission on Volunteerism and Community Service, the Awards program gives formal recognition to those who contributed to projects that improved their community's quality of life. Interested townships, villages, cities, and counties can start the application online.
The application process is two-part, with a form submitted online first and a follow-up email containing additional information both submitted by 5:00 p.m. on Friday, June 16. The specifics to the application process can be found on the Serve Illinois website. Applicants should keep in mind that incomplete applications will not be considered.
Last year's winner was the O'Fallon Police Department, which participated in a variety of events that raised money for Special Olympics Illinois. The Department was chosen from four finalists, all of which gave presentations on their contributions for the judges to grade and from which to pick the winner. This year will be the 15th Governor's Hometown Awards Ceremony.