SPRINGFIELD – A divided Illinois Supreme Court ruled this week to uphold the no-cash bail provision of the state's SAFE-T Act after a drawn-out legal battle. Despite fierce opposition from law enforcement and state's attorneys, the law will go into effect on Sept. 18.
In other news, the Governor officially issued a disaster proclamation for eight counties impacted by the severe weather between June 29 and July 4, increasing local communities' access to state resources.
And the 10th annual America's Best Looking Cruiser Contest has started! Voting is online until July 31 at 11:00 a.m. CST, so residents are being asked to support the Illinois State Police entry.
Supreme Court upholds 'no-cash bail' provision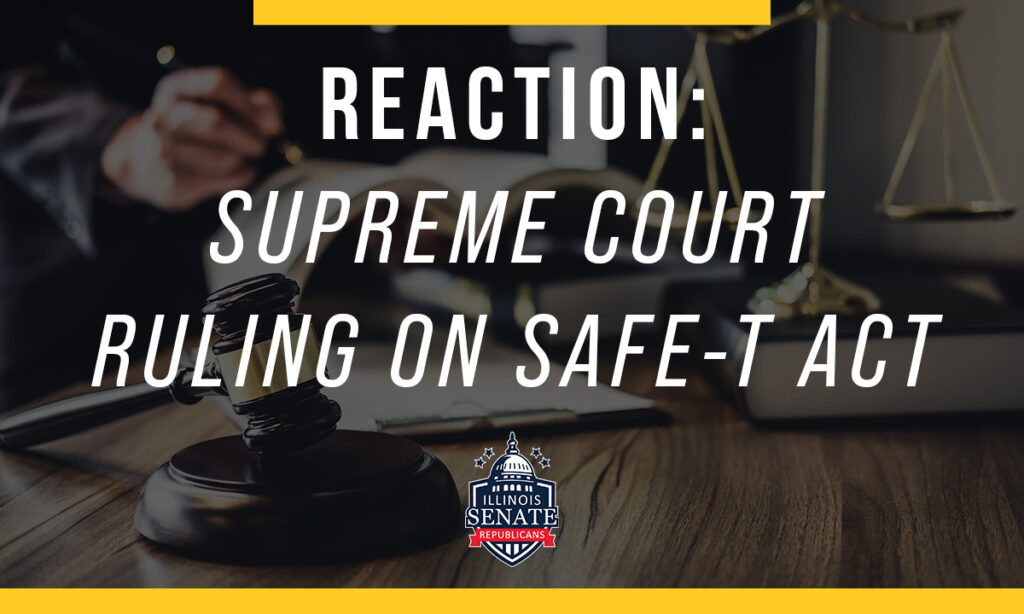 On July 18, the Illinois Supreme Court upheld the controversial SAFE-T Act. Despite strong opposition from law enforcement and state's attorneys across Illinois, the court issued a split 5-2 decision in favor of the no-cash bail provision of the law.
State Sen. Jil Tracy (R-Quincy) says the elimination of cash bail without broad authority given to judges to hold individuals pre-trial is dangerous and jeopardizes public safety.
In its ruling, the Supreme Court is giving counites 60 days to implement the law, which will take effect statewide beginning Sept. 18. Many counties have expressed concern over the negative impacts the law will have on the safety of its residents, as well as the effect on local government budgets of eliminating cash bail. Tracy says those revenues will likely be made up by an increase in property taxes, a decrease in government services, or both.
Since its infamous late-night passage on the final day of the 2021 lame-duck session, the SAFE-T Act has been criticized for the lack of input allowed by law enforcement, state's attorneys, and judges by the Majority Party leaders who forced the legislation through the General Assembly with little-to-no time for public scrutiny.
Disaster proclamation issued for counties hit by severe weather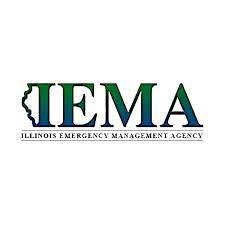 After the severe weather, tornadoes, and straight-line windstorms that Illinois saw toward the end of June and beginning of July, the Governor has issued a disaster proclamation for eight Illinois counties. This proclamation went into immediate effect for Coles, Cook, Edgar, Hancock, McDonough, Morgan, Sangamon, and Washington counties to address results of inclement weather occurring from June 29 to July 4.
This disaster proclamation comes after many citizens have highlighted the struggles they are facing because of this weather. Illinois residents have been combatting flooding and power outages in some places, as well as other damage from the strong storms.
Declaring the weather event a disaster is an important step in increasing local communities' access to state resources and emergency personnel. This comes after the Illinois Emergency Management Agency and Office of Homeland Security (IEMA-OHS) released reports saying that local resources and community capabilities have been exhausted and that State resources are needed to respond to this emergency.
Support ISP entry for America's Best Looking Cruiser contest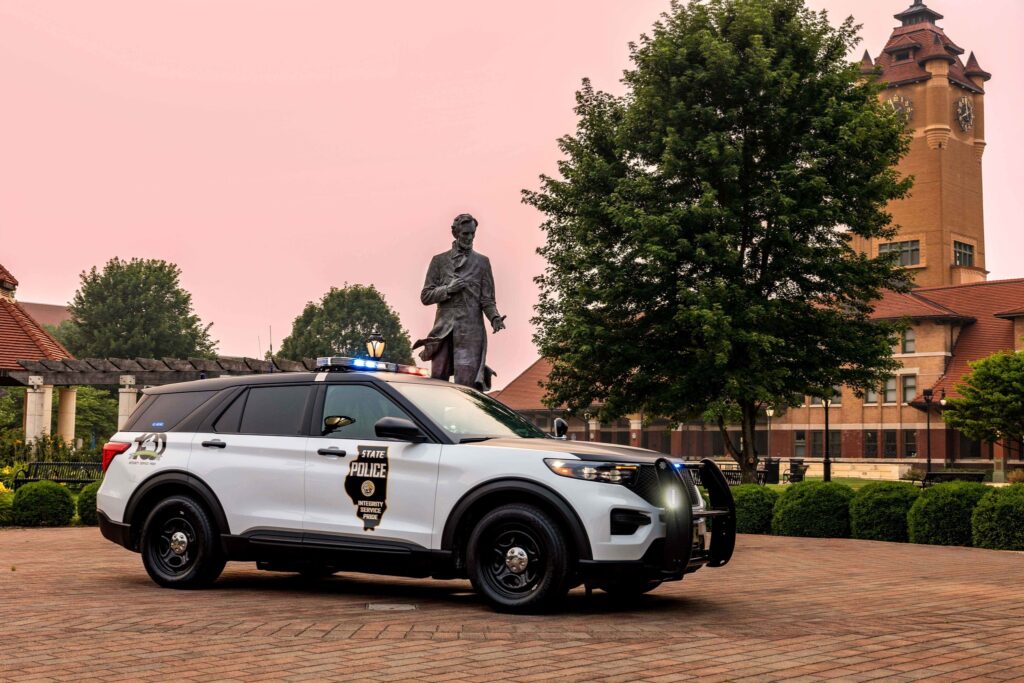 The American Association of State Troopers is conducting its 10th annual "Best Looking Cruiser" contest.
Started as a friendly competition between state agencies, this contest features picture submissions from 45 states depicting each of the state's police cruisers in their natural habitats. The Illinois State Police cruiser entry is seen by a statue of Abraham Lincoln.
In 2022, an estimated 510,000 votes were cast in the contest, and Kentucky took home the prize for Best Looking Cruiser. Voting is done electronically, and the survey can be found online until July 31 at 11:00 a.m. CST. Last year, Illinois didn't get sufficient votes to be featured in the following year's calendar, so residents are encouraged to cast their votes for the Illinois State Police cruiser.