SPRINGFIELD – The Illinois Auditor General has released a scathing performance audit of the Illinois Department of Employment Security's handling of unemployment insurance claims during the COVID-19 pandemic, based on a resolution filed by a Senate Republican legislator.
In other news, the Illinois Department of Commerce and Economic Opportunity has grant programs with application deadlines approaching over the course of the next month.
And the Governor has expanded the disaster proclamation coverage from eight counties to a total of 20 counties affected by severe weather damage from June 29 to July 2.
IDES audit shows severe overspending of $5.24 billion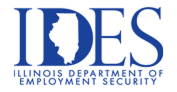 In response to a resolution filed by State Sen. Chapin Rose (R-Mahomet), the Illinois Auditor General released a 156-page-report July 26 about the Illinois Department of Employment Security's (IDES) handling of the unemployment system during the COVID-19 pandemic.
State Sen. Jil Tracy (R-Quincy) says the report shows overpayments of $5.24 billion from Fiscal Years 2020 to 2022. Approximately $2.04 billion was paid in unemployment insurance, with the remaining $3.2 billion coming from Pandemic Unemployment Assistance. From those overpayments, only $551.7 million has been recovered, approximately 10 percent.
The report also found that beginning in March 2020, IDES suspended some routine identity crossmatches performed on regular UI claims to prevent fraud, in order to handle the increase in claims processing traffic. The side effect of rushing the approval process seems to have left the unemployment programs more susceptible to fraud.
Further, IDES did not implement one of the tools strongly recommended in May 2020 by the United States Department of Labor until September 2021, alongside the suspension of other required and recommended crossmatches early in the pandemic. And IDES is continuing to ignore select U.S. Department of Labor recommendations made in October 2021 and February 2022, including additional crossmatches that could be used to combat fraud.
Tracy says the report shows that the IDES prioritized decreasing unemployment claim response times over ensuring accuracy in their payments. However, despite its focus on responding quickly, IDES still failed to meet federal timeliness standards in 2021 and 2022.
Application deadlines approaching for DCEO grants

The Illinois Department of Commerce and Economic Opportunity (DCEO) has several grant programs for workforce programs and training, with application deadlines approaching over the course of the next month. More information is available online.
Digital Equity Capacity Kickstarter Grant Program
DCEO is seeking nonprofit organizations, local governments, public libraries, and school districts that will promote low-cost broadband programs, provide training on digital literacy, provide access to computers, or advance a community's broadband access vision and goals. A total amount of $1 million is available, and awards may range from $30,000 to $300,000, with matching funds encouraged but not required. To be considered, entities must be pre-qualified.The deadline is Aug. 1 at 5:00 p.m., and the application can be completed and submitted online.
Illinois Works Pre-Apprenticeship Program
DCEO will select nonprofits, including public colleges or universities, that will recruit, prescreen, and provide pre-apprenticeship skills training to help underrepresented populations successfully transition into full apprenticeship programs in construction and building trades. To fill current gaps in the program, DCEO is especially looking for sites in Sangamon, Peoria, McLean, DeKalb, Kankakee, LaSalle, Rock Island, Whiteside, Marion, Lawrence, and Jackson counties as well as suburban Chicagoland. In total, $10 million will be offered with grants between $55,000 and $550,000. Like the other programs, pre-qualification is required and a notice of interest to apply should be submitted online. Applications will be open until Aug. 30 at 5:00 p.m. and are also available to submit online.
A list of DCEO grants can be found on its website.
Disaster proclamation expanded to cover 13 additional counties
On July 24, the Governor expanded a disaster proclamation to cover another 13 counties impacted by the June 29 to July 2 severe weather events. Originally the declaration covered eight counties: Coles, Cook, Edgar, Hancock, McDonough, Morgan, Sangamon, and Washington. Now, that designation has been increased to cover Calhoun, Christian, Clark, Cumberland, DeWitt, Douglas, Logan, Macon. Monroe, Moultrie, Pike, Scott, and Vermillion counties.
This proclamation results from a judgment by the Illinois Emergency Management Agency and Office of Homeland Security that local resources and community capabilities have been so exhausted that State resources are now needed to recover. Thus, this new proclamation will allow the 20 counties to access state resources and emergency personnel to assist in response and recovery efforts.