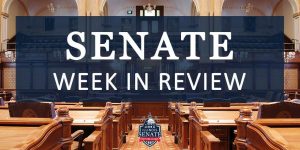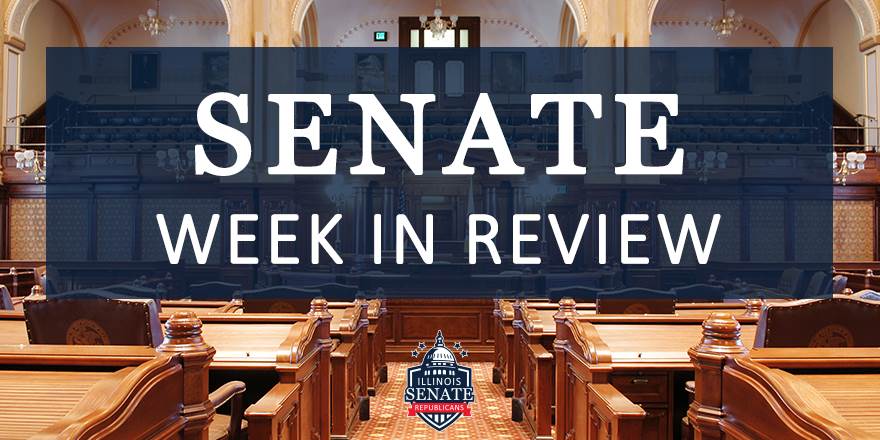 SPRINGFIELD – Gov. JB Pritzker has issued a new statewide mask mandate requiring everyone to mask up in indoor public spaces, as well as a vaccinate-or-test mandate for teachers and healthcare workers.
In other news, lawmakers are scheduled to return to Springfield for a one-day session next week to address issues with the partisan legislative maps passed earlier in the year. Members of the Senate and House of Representatives could also take up energy legislation while they're in town.
Meanwhile, the Pritzker Administration is backpedaling after threatening the professional license of a school board member over his position on statewide mask mandates.
Two bills recently signed into law could provide some relief to schools struggling to staff classrooms, while another new law brings controversial changes to statewide sexual education standards.
Governor issues mask requirement, vaccine-or-test mandate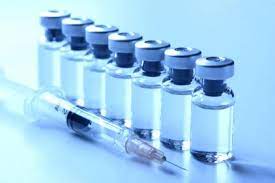 The days of being required to wear a mask in any indoor public space have returned as Gov. Pritzker has officially issued a new statewide indoor mask mandate, according to State Sen. Jil Tracy (R-Quincy).
The Pritzker Administration is also requiring that all P-12 teachers and staff, higher education teachers and staff, college students, and healthcare workers (including nursing home workers) to get vaccinated for COVID-19 or get tested once per week. The newest statewide mitigations were announced by the Governor at a morning press conference on Aug. 26.
Pritzker cited the surge of coronavirus cases across Illinois fueled by the Delta variant as the reason for the additional mitigations. The Illinois Education Association and the Illinois Federation of Teachers released statements in support of the new vaccination requirements.
The new masking requirement takes effect on Aug. 30. The vaccinate-or-test mandate for the healthcare and education sectors begins Sept. 5.
Meanwhile, the Governor and AFSCME, the largest state employee union, are still in talks over vaccine mandates for state employees. On Aug. 25, the union announced that it firmly opposes a "rigid mandate" requiring vaccinations for state employees. Following the Governor's announcement of his new mandates on Aug. 26, AFSCME released a statement requesting similar vaccinate-or-test flexibility to any mandate for state employees.
Pritzker continues his unilateral rule
Gov. Pritzker continued his go-it-alone pandemic decision-making Aug. 26 – announcing for the second time this month more mask and vaccine mandates.
Tracy says the changes to Illinois' COVID-19 mitigation plan are just the latest in a long series of policy changes the Governor has made without any input by state lawmakers or local officials.
"With his record of 17 months of going it alone, and excluding other state and local leaders, Gov. Pritzker has failed the people of Illinois who will be better served by public input and more consideration of regional differences," Tracy said. "Bringing others to the table and listening to their concerns will better reflect the conditions in our local communities, and make any further changes more acceptable to the public and thus more easily implemented."
Tracy says she will continue to advocate for local officials having control over such decisions, as it affects their schools and communities.
Lawmakers return to deal with unconstitutional maps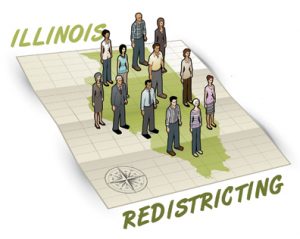 After the recent release of census data made it clear that Illinois Democrats' partisan legislative maps are not constitutional, the majority party scheduled a one-day session for Aug. 31 to try to "fix" their maps. They also ordered a series of seven redistricting hearings, beginning on Aug. 26 and wrapping up Aug. 29.
Legislative districts are supposed to be roughly equal in population, but they don't have to be exactly the same. According to previous rulings from the United States Supreme Court, the maximum deviation from the most-populated to the least-populated districts is capped at 10 percent.
During the spring legislative session, Democrat leaders refused to wait for the release of the actual census data to draw maps, and instead rushed ahead with less accurate American Community Survey (ACS) data.  When the newly-released census data was plugged into their maps, it showed deviations between districts as high as roughly 30 percent, three times the limit allowed. It is expected that Democrats will file new legislation to update their maps to get them within legal limits.
Still, there are serious legal questions regarding whether lawmakers can make changes to the maps at this point during the year. The Illinois Constitution sets a June 30 deadline for lawmakers to pass a map, which has already passed. After that date, the authority to draw a map falls to a bipartisan redistricting commission.
Meanwhile, multiple lawsuits are pending against the current map, including McConchie v. Illinois, filed by Illinois Senate Republican Leader Dan McConchie (R-Hawthorn Woods), who argues that the court should demand that the process be handed over to the bipartisan redistricting commission.
Tracy says that a bipartisan panel would enable all sides to work together to put together legislative maps that better protect the voices of communities across the state.
Could lawmakers act on new energy legislation?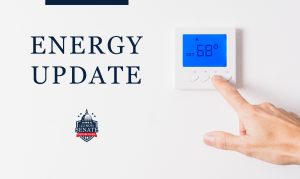 After failing to advance a bill during the regular legislative session, negotiators have continued to work over the summer on new comprehensive energy legislation.
The effort started as an attempt to help grow the state's green energy portfolio while saving two large nuclear plants from closing. Disagreements quickly appeared over the potential future closures of coal and natural gas power plants.
Gov. Pritzker and environmental groups have pushed for a firm date for the closure of all carbon-producing power facilities, while local governments, unions and many lawmakers have fought to preserve the large number of good-paying jobs provided by the existing coal and gas plants, as well as their contributions to the state's energy portfolio and economy.
As negotiations continue, a new energy bill could emerge for a vote when lawmakers are in Springfield on Aug. 31, though nothing is scheduled yet.
Pritzker Administration forced to apologize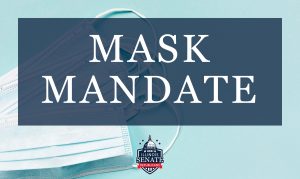 An elected member of an Illinois school board, who is also a well-respected physician, was recently informed that his medical license was under investigation by the Illinois Department of Financial and Professional Regulation (IDFPR) due to his opinions of the Governor's statewide mask mandate.
An official from the agency contacted the doctor to inform him of the investigation and to request a "detailed statement" on his opinion of masks, and whether he would support and enforce a mask mandate as an elected member of a school board.
State Sen. Chapin Rose (R-Mahomet) filed a complaint with the Office of the Executive Inspector General, believing that the IDFPR's actions could represent an attempt to influence or coerce the doctor in his role as an elected member of a school board, which is potentially a crime under Illinois law.
Following significant public outcry and pushback over the agency's actions, IDFPR officials issued an apology to the doctor and promised to make a strong recommendation to their medical disciplinary board to close the investigation.
Helping combat teacher shortage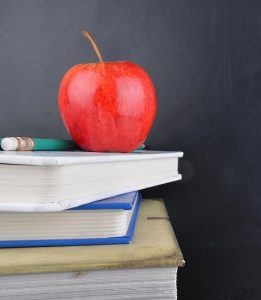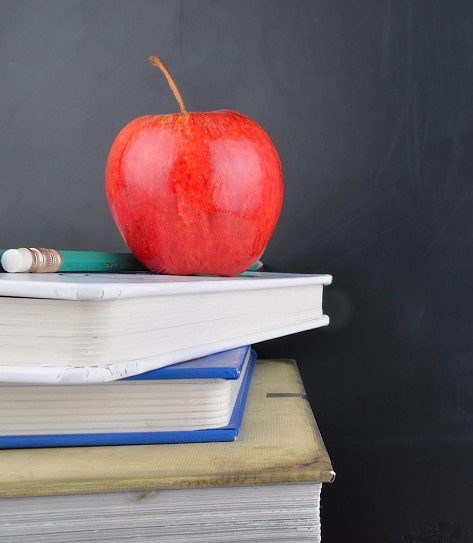 Two bills recently signed into law are aimed at helping schools recruit new teachers. Both laws make changes to pension code issues that have made it harder for many schools to keep classrooms staffed.
The state's teacher pension system has a cap on how much a teacher's salary can increase near retirement. This can make it very difficult for schools to staff summer school programs because of the additional pay for summer instruction.
Senate Bill 1646, sponsored by State Sen. Steve McClure (R-Springfield), removes the pension cap for schools conducting summer school between May 1, 2021, and Sept. 15, 2021. The legislation also allows former private school teachers to be able to buy into the state's pension system so that their years of private teaching can count toward their retirement. The goal is to create incentives for teachers to make the jump to public schools.
House Bill 2569, sponsored by State Sen. Dale Fowler (R-Harrisburg) extends the sunset on the pension code that allows retired teachers to return to teaching in subject shortage areas without impairing their retirement status or retirement annuity, from June 30, 2021, to no later than June 30, 2024.
Governor signs controversial sex education bill
Late on Aug. 20, Gov. Pritzker signed into law a controversial rewrite of the state's sex education standards.
Senate Bill 818 completely abolishes the state's previous sex education standards and requires all public schools that offer the subject to conform to new standards, which include topics such as gender expression and identity, sexual orientation, different types of sexual activity, consent, and sex trafficking.
The new law requires sex education topics to be "age appropriate" and allows for the subject to be taught to students as early as kindergarten.