SPRINGFIELD — Despite criticism from Republican lawmakers, good government groups, and community organizations, Democrat legislative leaders rushed to pass new, adjusted legislative maps in a one-day special session, after their original maps were found to be unconstitutional.
In other business, the Senate passed a comprehensive energy bill that will have long-lasting ramifications for the state's energy sector if it were to become law.
Also during the week, the Legislative Audit Commission called for full audits of the state's Pandemic Unemployment Assistance (PUA) and Business Interruption Grant (BIG) programs, which have been riddled with criticism for months.
Additionally, Senate Republicans honored fallen troops with a resolution and ceremony as the United States officially withdrew its troops from Afghanistan.
Revised legislative maps pass despite criticism of process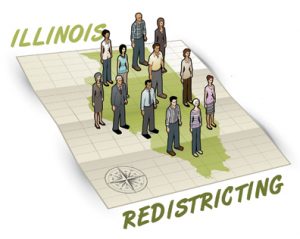 After the recent release of U.S. Census data, Democrat legislative leaders called the General Assembly back to Springfield for special session on Aug. 31 in order to "fix" their unconstitutional legislative maps.
Legislative districts are meant to be roughly equal in population, yet the Democrat legislative leaders' original maps had a 30 percent population deviation. Prior to that passage of those maps, Republicans, good government groups and community organizations all warned Democrat legislative leaders to wait until federal Census data was available. Instead, they insisted on using inaccurate data from the American Community Survey, which resulted in unconstitutional maps.
Instead of admitting their mistake and allowing the new maps to be drawn by a bipartisan commission, Democrat legislative leaders used the same rushed, non-transparent tactics to slam their revised maps through the General Assembly in just one legislative session day, giving no one time to review them and offer input.
State Sen. Jil Tracy (R-Quincy) says that the Democrat legislative leaders' continuous resistance to an open and transparent redistricting process shows they care more about preserving power than the voting rights of the people they serve.
The new maps now head to the Governor's desk. Tracy encourages constituents to sign a petition urging Gov. JB Pritzker to keep his campaign promise and veto these partisan-drawn maps.
Senate passes comprehensive energy bill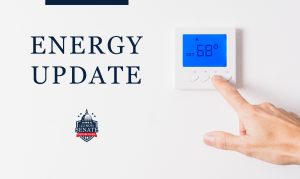 After almost two years of negotiations on comprehensive energy legislation, the Senate approved an overhaul of Illinois' energy sector during the wee hours on Sept. 1.
Senate Bill 18, which contained the language, was called around 1:00 a.m. while must Illinoisans were asleep, and passed the Senate with a 39-16-2 vote.
The nearly 1,000-page bill contained several sweeping provisions that will have both short-term and long-term effects on the state's energy portfolio, including:
Provides state subsidies to help keep Illinois' nuclear power plants online.
Provides state subsidies to invest in renewable energy, like wind and solar.
Requires the closure of all private-owned natural gas facilities by 2045.
Requires the closure of all private-owned coal plants by 2030.
Closes the Prairie State Coal Plant in Southern Illinois and the CWLP Coal Plant in Central Illinois in 2045.
Gives private companies the power to invoke eminent domain in seven counties, stretching from Pike County to Clark County, to build out new transmission lines.
Requires public utilities to create a chief ethics and compliance officer who must submit annual reports to the Illinois Commerce Commission. However, this does not apply to renewable energy companies who received state subsidies.
As the bill stands, it is estimated to raise rates for residential utility customers by approximately 4 percent and 7 percent for industrial utility users.
While the energy package may have passed by the Senate, it is still far from becoming law. The House of Representatives  adjourned session before taking up Senate Bill 18, and Gov. Pritzker issued revisions and additions he wanted before agreeing to sign the bill. This has left nuclear proponents concerned that a final package may not be signed into law before Exelon shuts down the Byron Generating Station, which is scheduled for decommission on Sept. 13.
Legislative Audit Commission calls for audit of programs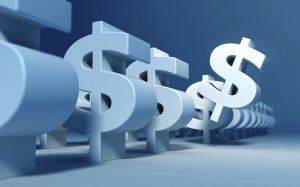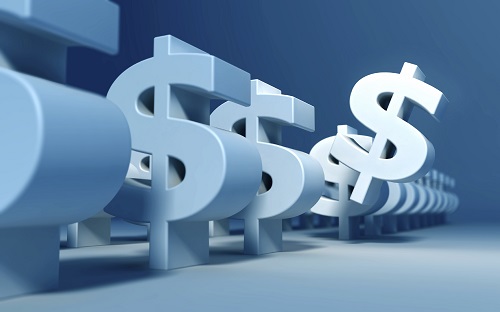 The members of the Legislative Audit Commission passed two resolutions this week requesting that the Illinois Auditor General perform full audits of the state's Pandemic Unemployment Assistance (PUA) and Business Interruption Grant (BIG) programs.
In July, the Illinois Auditor General released a blistering but limited financial report of the Illinois Department of Employment Security that covered roughly two months of the 16-month PUA program. That report, which prompted the Commission's resolution, noted numerous failures by the Pritzker Administration in its management of the state's unemployment programs, including payment of unemployment benefits to deceased individuals and awarding potentially ineligible claimants during the two-month period with nearly $155 million.
Tracy supports the call for a more in-depth audit of the entire PUA program, and believes that many of the program's failures could have been avoided.
Additionally, Tracy supports the Commission's decision to call for an audit of the state's BIG program, which has had concerns raised about grants going to businesses already permanently shut down, its failure to meet statutory goals for the distribution of grants to downstate businesses, and the prioritization of businesses in some pre-selected ZIP codes for grant funding.
Senate Republicans honor those lost in Afghanistan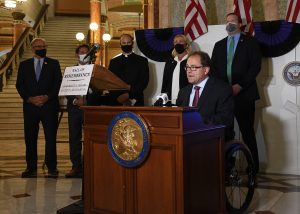 To mark the official withdrawal date of American troops from Afghanistan, Senate Republicans filed a resolution to honor all U.S. service members killed in the country, including the 13 who died on Aug. 26.
The resolution pays tribute to the more than 2,400 U.S. servicemen and women who died serving their country in Afghanistan over the past two decades.
Around midnight Afghanistan time on Aug. 31, Senate Republicans held a special ceremony in the Illinois Capitol to mark President Joe Biden's withdrawal deadline. At the ceremony, Republican Senators joined members of the House Republican Caucus to dedicate a temporary memorial in the Capitol's Rotunda to those who made the ultimate sacrifice while serving in Afghanistan.