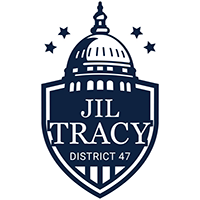 QUINCY – State Sen. Jil Tracy (R-Quincy) is announcing that her District Office staff has set Traveling Office Hours for Sept. 16 to meet with constituents in the communities of Beardstown and Havana.
District Office staff will be on hand to assist with state services, as well as answer questions and address concerns for constituents. No appointments are needed, and office hours are open to all area residents.
The first event is set for Sept. 16, from 10:00 a.m. to 12:00 p.m. at the Beardstown Public Library, 13 Boulevard Road in Beardstown.
The second event is set for Sept. 16, from 1:00 p.m. to 3:00 p.m. at the Havana City Center, 326 W. Market St. in Havana.
"We hope to see a big turnout for our Traveling Office Hours on Sept. 16 in Beardstown and in Havana. My office is here to be of assistance to our constituents, and I hope anyone in need will take this opportunity to let my staff know how we can help," Tracy said. "We also welcome input on the recent actions taken in Springfield during the legislative session, some of which were pretty controversial. Please stop by the Beardstown Public Library and the Havana City Center to tell us what you think about these and other state and local issues."
For more information, call 217-223-0833.