SPRINGFIELD – New administrative rules filed this week by the Pritzker Administration show that more could have been done to prevent the Highland Park shooter from obtaining firearms under current law.
In other news, Ameren is warning customers of scams, and a new simplified suicide and mental health hotline is now live.
Also, the Illinois State Fair is just around the corner and information about all it offers is now available.
Governor's department rules under FOID Act allowed Highland Park suspect to purchase firearms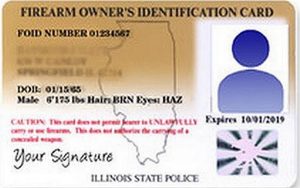 In the days following the July 4 Highland Park mass shooting, where seven people died and dozens of others were injured, it was discovered that the alleged shooter was issued a Firearms Owner's Identification (FOID) card just months after he threatened to kill his family. After that incident in 2019, the local police department did its due diligence and filed a "clear-and-present-danger" report with the Illinois State Police, but because of the Governor's administrative rules, that report was dismissed, and the suspect was issued a FOID card despite the Illinois State Police having discretion to deny it under existing law.
Just this week, those rules that allowed the suspect to purchase several firearms, including the one he used on July 4, were changed under new emergency rules filed by the Administration. State Sen. Jil Tracy (R-Quincy) says that while she is glad to see the rules change, the updates make it clear that the Administration could have done more to prevent the Highland Park shooter from obtaining a gun under current law.
In this instance, the Firearm Owner's Identification Act (430 ILCS 65) was not utilized to its fullest extent. The FOID Act provides broad statutory discretion when it comes to denying individuals a FOID card who have communicated a serious threat of physical violence or who has displayed threatening physical or verbal behavior, including threats of suicide and a history of narcotics use. The administrative rules, which are in place to dictate how the Act should be enforced, tied the hands of the Illinois State Police in their ability to use the "clear-and-present-danger" report to deny the suspect his FOID card.
Tracy says this is another example of the Administration's failure to fully exercise the complete extent of its authority under the law to combat gun-related crimes. She says the state needs to be ensuring that the laws already in place are being enforced to the fullest extent before considering any new laws that further place burdens on law-abiding gun owners. Tracy further notes that the FOID card system's failure to prevent card approval for an individual with so many disqualifiers (suicidal thoughts, threats of violence, habitual drug use) calls into question the validity of the FOID card system itself.
Ameren warns of new scams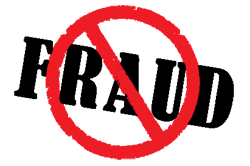 Energy utility Ameren is warning customers in its service area to beware of new, sophisticated scams. Customers have reported being contacted and asked to pay their bill via a pre-paid money card or through a mobile phone money transfer app like Zelle or Venmo.
Tracy warns that utility companies would never request payment through gift or money cards or through an app.
Ameren recommends the additional following steps for consumer protection:
Never give your credit card, debit card, social security, ATM, checking or saving account numbers to anyone who calls, sends a text message or email, or comes to your home requesting this information.
Don't trust anyone asking for immediate payment. If you suspect someone is impersonating an Ameren employee, end the conversation and immediately call Ameren Illinois at 1-800-755-5000.
Never purchase a prepaid card or download a payment app to avoid service disconnection or shutoff. Legitimate utility companies do not specify how customers should make a bill payment and always offer a variety of ways to pay a bill. Ameren Illinois customers can make payments online, by phone, electronic check, by mail or at in-person pay locations.
New, simplified suicide and mental health hotline activated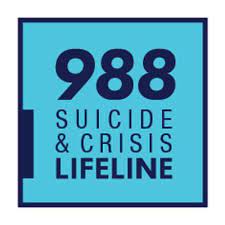 Those in need of mental health or suicide prevention assistance will no longer have to dial an 11-digit phone number to access professional help. A new three-digit code, 9-8-8, will now route callers and texters to the National Suicide Prevention and Mental Health Lifeline. The 9-8-8 system went live across the country on July 16.
When people call, text or chat 9-8-8, they will be connected to trained counselors who will listen, assess, provide support, and connect them with additional resources if necessary. The current Lifeline phone number of 1-800-273-8255 will remain active.
Plans for 2022 Illinois State Fair coming together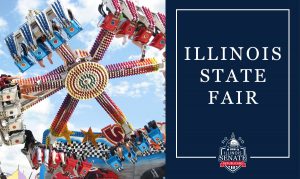 Plans are coming together for the annual Illinois State Fair, which will be held in Springfield Aug. 11-21. The theme for this year's State Fair is "Grow With Us." While gates open to guests at 7:00 a.m. on Aug. 11, the Twilight Parade will officially kick off the Fair at 5:30 p.m. that day. Carnival rides will be active later in the day on Aug. 11, after thorough inspections are conducted throughout the day.
A wide variety of entertainers have been lined up for performances at the main grandstand area, and tickets for those concerts are now available at https://www2.illinois.gov/statefair/entertainment/grandstand/Pages/default.aspx. Additional entertainment will take place on other stages on the fairgrounds. A daily calendar of events can be found at Daily Schedule – Daily Schedule (illinois.gov).
After the closing festivities in Springfield on Aug. 21, the celebration moves to southern Illinois for the DuQuoin State Fair, which will run from Aug. 25 to Sept. 5. Information about the DuQuoin State Fair can be found at DuQuoin (illinois.gov).